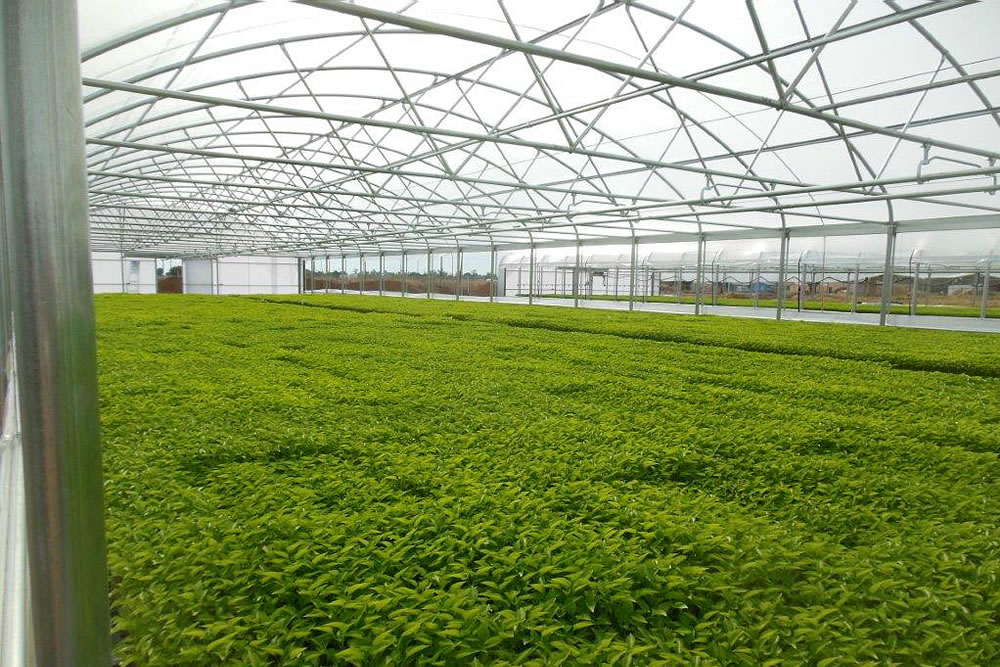 Keithly-Williams has been one of the world's leading growers of vegetable and fruit seeds for nearly three decades and is known for providing high-quality seeds to farmers worldwide. Through its highly-trained and knowledgeable sales force, Keithly-Williams has been making its customers happy since 1981, led by Kelly Keithly, age 70, who has been in the seed-growing industry for nearly half a century and has seen it evolve at a rapid rate. Keithly started back in 1970 as a seed salesman and today he runs a large operation that grows seeds and also grows transplants for farmers throughout the country.
29 years ago, Keithly-Williams Seeds was founded in response to one very significant need for a wide variety of quality vegetable seed products, according to Kelly Keithly. "We realized that it's much easier for farmers to buy seeds as opposed to growing their own for a lot of reasons. For a farmer to grow seeds, he has to commit to that part of the business—they can't do both. Plus, our seeds are of the highest quality anywhere. We're constantly looking for the best seeds that will produce the best crops, so we're continually testing different hybrid varieties; in order to see if they will flourish out in the field. Our clients value that knowledge and our experience and that's why we've been successful producing quality, healthy seeds for so many years."

Thermolator 35 x 8′ eave height with drop down walls
Seven years ago, the company began taking its seeds and growing them into transplants for re-sale to farmers. To achieve this, Keithly-Williams began purchasing greenhouses to produce the transplants and rather quickly this nursery became an integral part of the company. With its state-of –the-art nursery facility in Holtville, CA (two hours East from San Diego, CA) Keithly-Williams grows a wide range of quality vegetable transplants for growers in its region, with a list that goes from artichokes all the way seedless watermelons and anything else you can imagine in between.
Nursery Manager Paul Chambers has seen the company's transplants division grow and today he oversees 40 greenhouses, 16 of which were purchased from Agra Tech, Inc. in Pittsburg, CA. Agra Tech designs and manufactures commercial greenhouses and accessories as well as distributing a wide range of equipment for commercial, horticultural, and agricultural growers, retail nurseries, research and education facilities.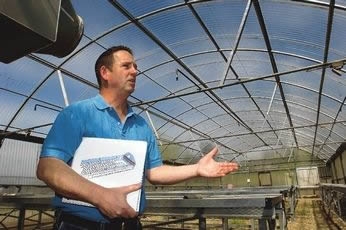 Most recently, Chambers worked closely with Agra Tech and its representative Jim Bergantz to coordinate the acquisition of the 16 greenhouses. Kira Construction assembled and built the greenhouses and the entire process from start to finish took only six months, Chambers said. "Agra Tech and Kira Construction helped us to make this process as seamless as it could possibly be. Agra Tech has been doing this for a very long time and we've definitely benefitted from their experience and expertise. Jim came here several times, which is quite a drive and every time we talked to him he was giving us great ideas—real solutions. The greenhouses are up and running and doing exactly what we expect them to do—producing transplants that are healthy and ready for the field."
Many farmers prefer transplants over seeds for a plethora of reasons, Chambers explained. "If a farmer plants a seed, they are a lot of intangibles, because you can't be precise and plant uniformity can often be compromised. Plus, when you water crops in the field, you have to water the entire field, which obviously wastes a ton of water. Using our techniques, each transplant gets just the water it needs. For instance, in just one of our one-acre greenhouses, we can grow the equivalent of 80 acres of seedless watermelon transplants. So, you can easily see that there is a huge savings in water right there."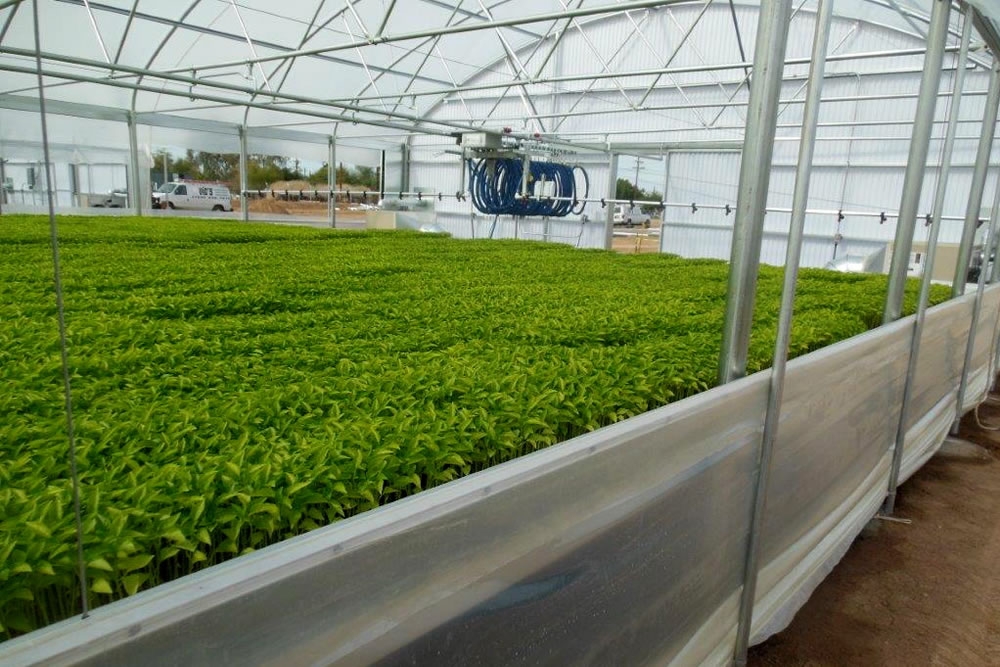 Drop sidewalls on Thermolator 35 transplant house allow maximum ventilation and access through the sidewalls
Also, in-ground growers can be confident that the transplants they get from Keithly-Williams are disease-free. "All of our transplants never touch the ground, because we grow them on benches. We keep our growing environment clean and we're able to control all of the factors (heat, no insects, humidity, etc.) and that means our transplants are going to grow up to be strong and vibrant."
By taking these baby plants and helping them as they enter adolescence, Chambers takes on the responsibility of raising all the company's fledgling plants carefully and with the utmost care. "In essence, they are indeed babies and for the first two months of their lives, we're taking care of them. They go from being in a small plug to being in a big field and we make sure that they're going to make it to our markets and eventually onto our tables."