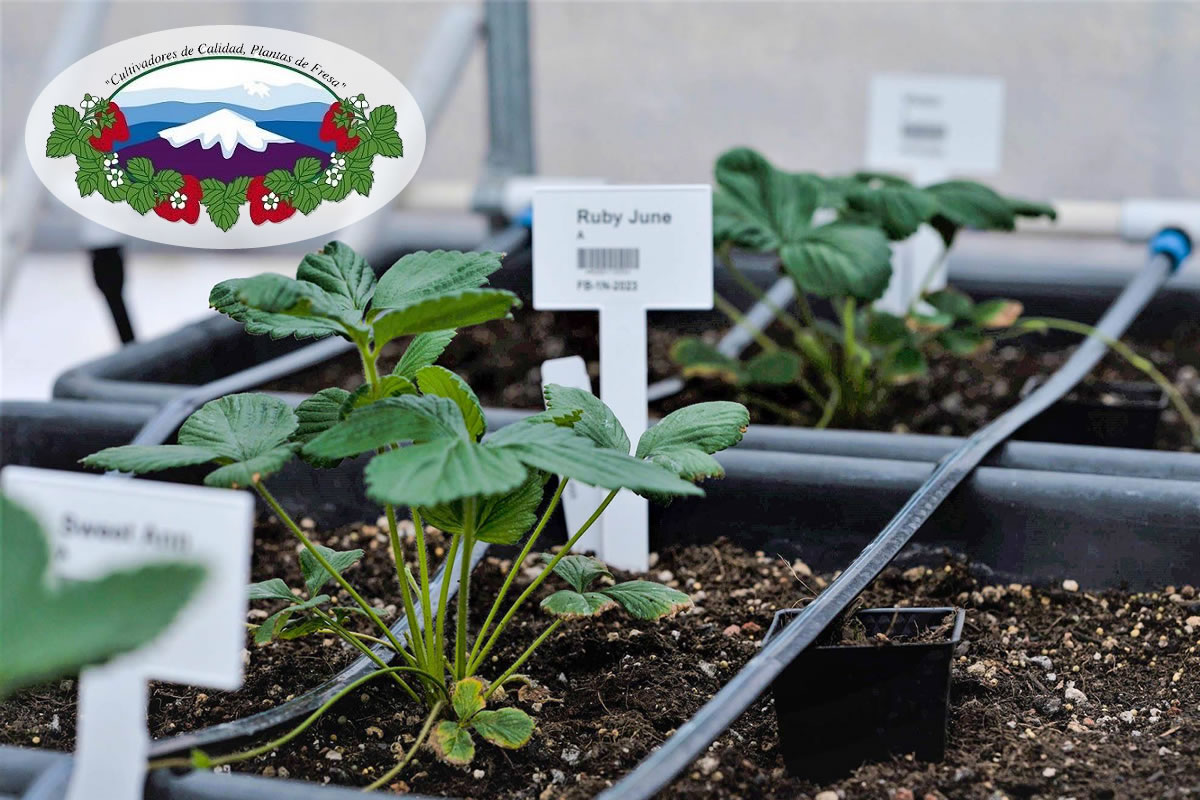 One thing that almost every client of Agra Tech, Inc. mentions is the durability and longevity of their structures. As a premier manufacturer of commercial greenhouses, Agra Tech is proud of the fact that some of their greenhouses are still going strong after 20-30 years or even more. In this case, Lassen Canyon Nursery in Redding, CA has been using Agra Tech greenhouses and screen houses for the past two decades made to create the newest and tastiest strawberries on the planet.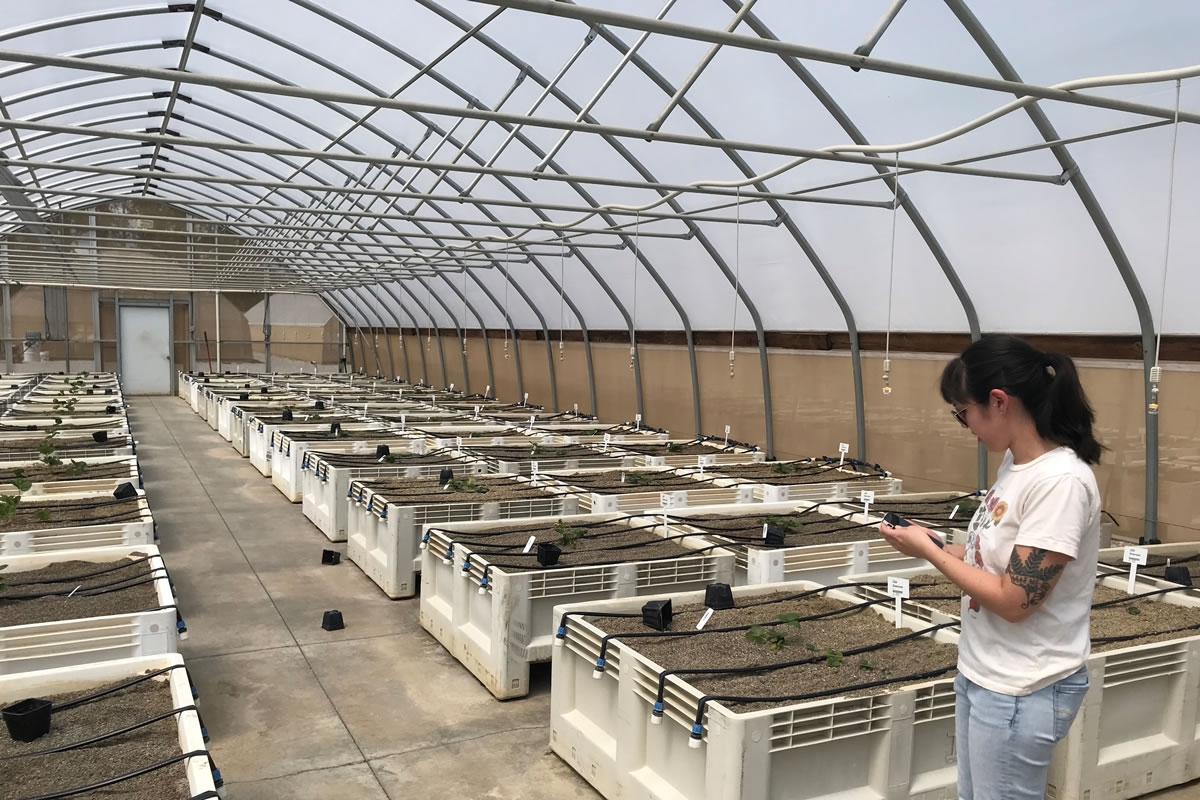 When the new lab manager at Lassen Canyon Nursery Hanna Zeng, replaced Peter Stone, a well-known legend with an incredible legacy in the world of strawberry R&D, it was a sweet transition. Stone ran the show at the nursery for three decades, starting out in the office before becoming the company's Tissue Culture Lab Manager for many years prior to retiring last year.
Founded in the 1950s, the Lassen Canyon Nursery grows a quarter billion strawberry plants in California, Mexico and China every year while also growing hay on 930+ acres. With its headquarters located in Redding, CA and with multiple locations worldwide, this nursery is well-known for producing strawberry plants that are strong and vigorous for their customers worldwide, which consists of some major players (such as Dole, Sweet Darling and Naturipe Farms) all the way to do-it-yourselfers with small backyard gardens.
After working as a lab technician at Lassen Canyon for six years, Zeng (age 30), stepped into the nursery's management position well-prepared for the job and poised to perform. Working with Peter Stone for that entire time set her up for success. "I learned everything from Pete—he was a great teacher and it was an awesome opportunity. As the Lab Manager, there is some more responsibility, but I love the job, so I welcome it."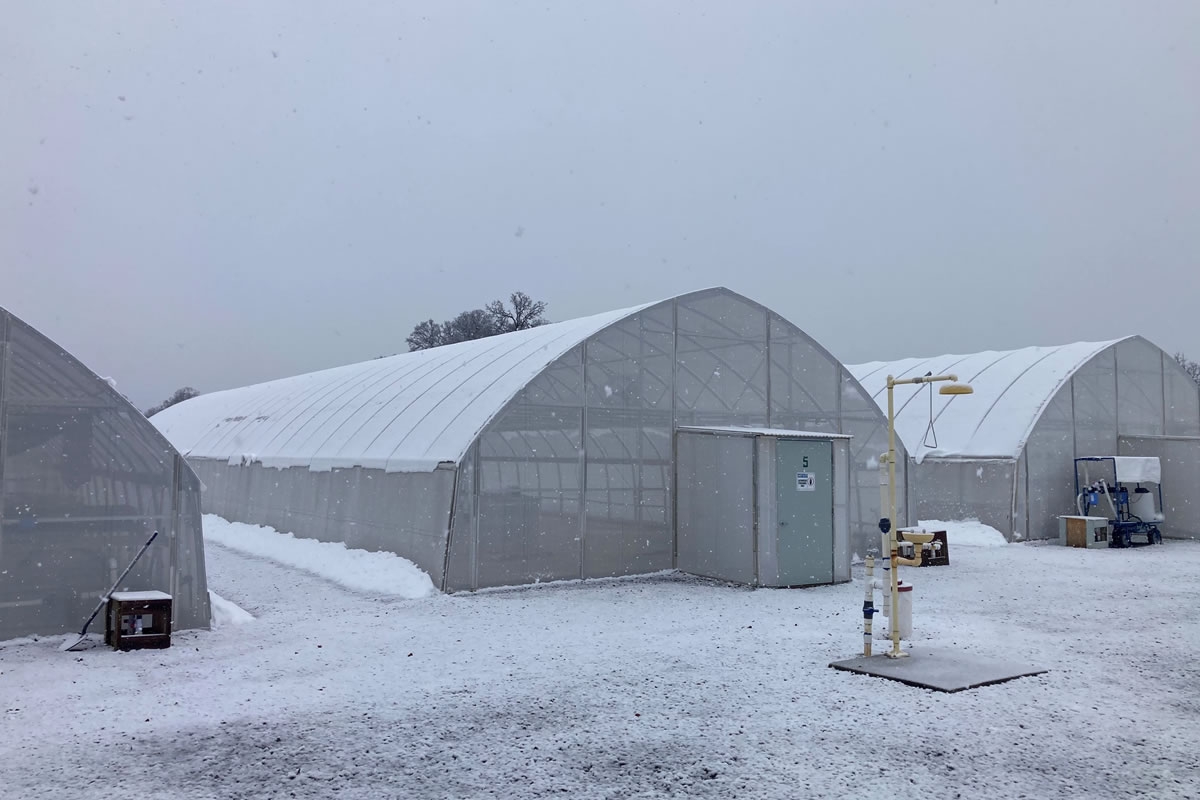 Lassen Canyon Nursery is a long-time customer of Agra Tech, Inc. Zeng has a total of eight greenhouses that were purchased by Agra Tech and has plans to buy eight more in the very near future.
Lassen Canyon Nursery uses two types of structures to grow strawberry plants and perform its research and development—screen houses and greenhouses, Zeng said. "We use screen houses that don't have real walls—they're made out of screens, because we want that chill on the berries. For that reason, they're not completely enclosed. Then, we use our conventional greenhouses primarily for seeding the strawberries and taking them through their formative weeks. The two have very distinct functions and that's why they look so different."
Starting in September, the strawberry plants go out to be grown in soil by Lassen Canyon's thousands of customers. "Our goal is to ship the strawberry plants and have them in the soil within 72 hours," Zeng said. "Right before we ship them, we expose them to 240 hours at 45 degrees, so that we trick them and they store energy. That way, they are robust and ready for planting once they reach our customers' farms. In 60-90 days, our customers will have beautiful, juicy strawberries that are consistently of the highest quality you'll find anywhere."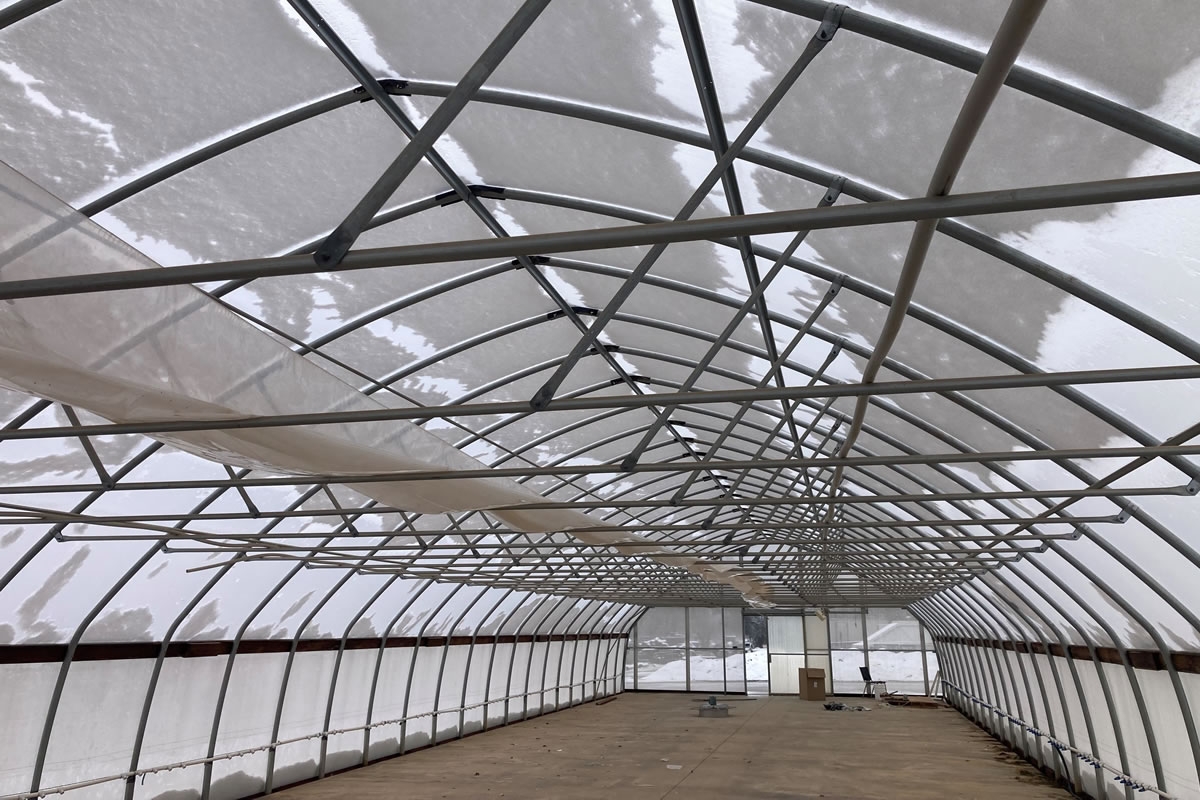 The Agra Tech greenhouses and screen houses have been serving the Lassen Canyon Nursery for more than 20 years—still going strong and in full operation. "They are so well-built and designed—we never have to do anything to them. The only things that we have had to do with these structures is replace some of the plastic roof materials periodically, maybe every four years. They are durable and reliable and we know they'll do the job for us, what more could we ask for?"
Working with Agra Tech's Jim Bergantz and the rest of the ATI crew provides Zeng product support if needed, but in most cases, it's not required. "The people at Agra Tech have so much knowledge—they are passionate and anxious to help, which is outstanding!"
The next time you bite into a sweet and succulent strawberry, think about Lassen Canyon Nursery and Agra Tech because Lassen likely created the berry and it spent its formative years in an Agra Tech greenhouse or screen house."