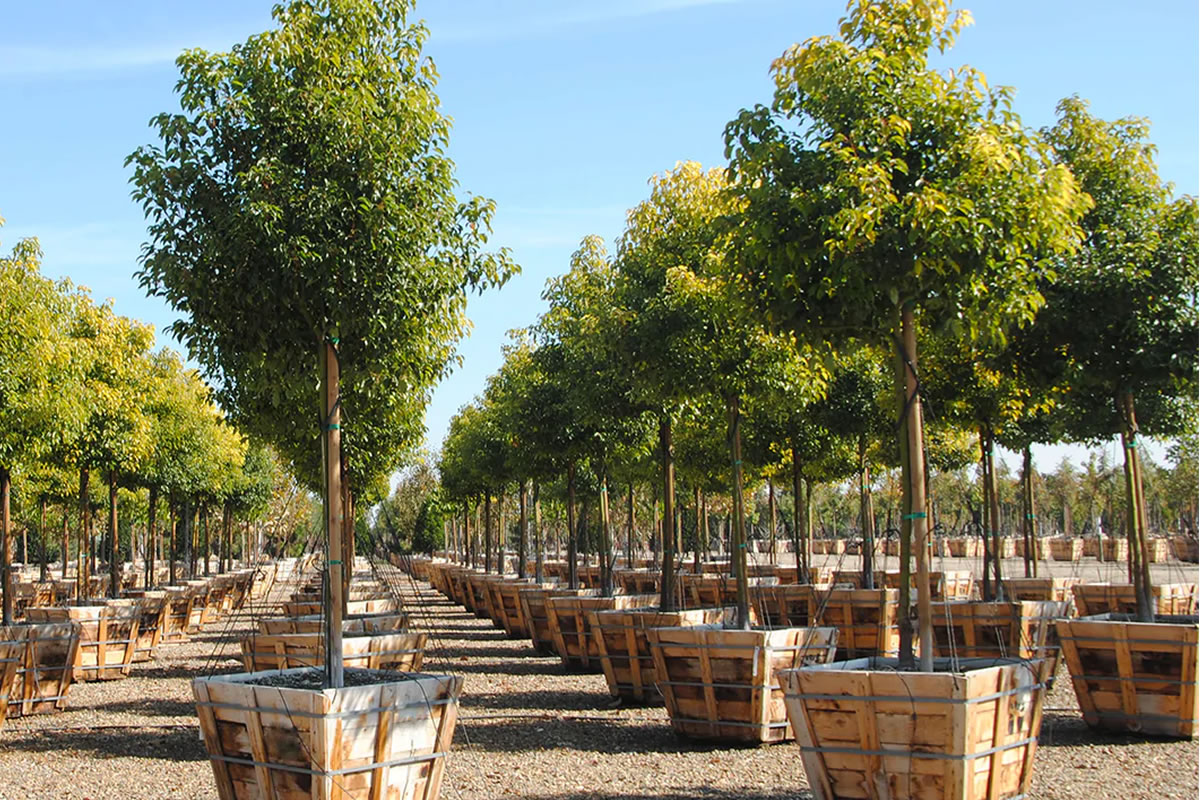 The mission statement at Boething Treeland Farms sounds familiar to all of us at Agra Tech in Pittsburg, CA. "We hold true to the old-fashioned values that have guided us for seventy years--hard work, fairness and integrity. We strive to deliver knowledge, experience and excellence in customer service. We are proud to be known by those we serve as honest and fair."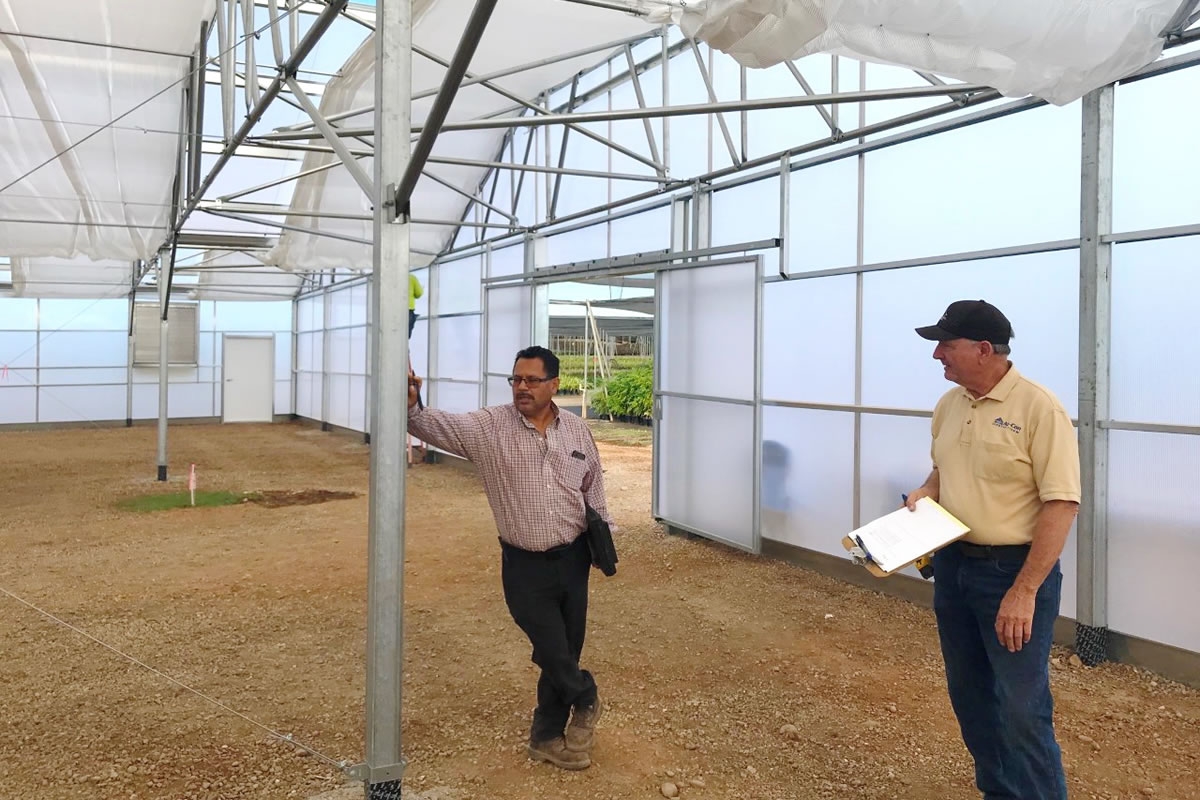 It's been our mantra as well for five decades here at Agra Tech, Inc. in Pittsburg, CA—do the right thing and watch the good things grow. Working with Boething Treeland Farms is one of the reasons why we love being a part of this wonderful industry!
At Agra Tech, we're proud of our world-class clients who change the world one plant, crop or in this case—tree at a time.
V.P. Peter Van horenbeeck at Boething Treeland Farms is a veteran of the tree growing industry, and although his company is best known for its healthy and thriving trees, they also produce a wide range of grasses, shrubs, various types of bushes, and succulents. Ninety percent of their clients are landscaping contractors with the remainders being smaller, independent retailers, a niche that Boething Treeland Farms fills very well.
Boething Treeland Farms was founded by John and Susan Boething in 1952. The company is now owned by second and third-generation family members. "Our love for the business comes from a place deep in our hearts, forged by years of shared family sacrifice that is required to nurture a growing business," the company's web site stated. "It is our family mission to make the world a better place, one tree at a time. By growing and planting trees and shrubs, we lift hearts, relieve stress, clean the air, cool our cities, capture storm water, and beautify the world around us."
Boething Treeland Farms has spent seven decades refining its plant palette and the best practices for nurturing them. Their growers include certified professionals in all fields of plant science, who have been educated both in the classroom and the field, bringing a variety of experience and knowledge to our team.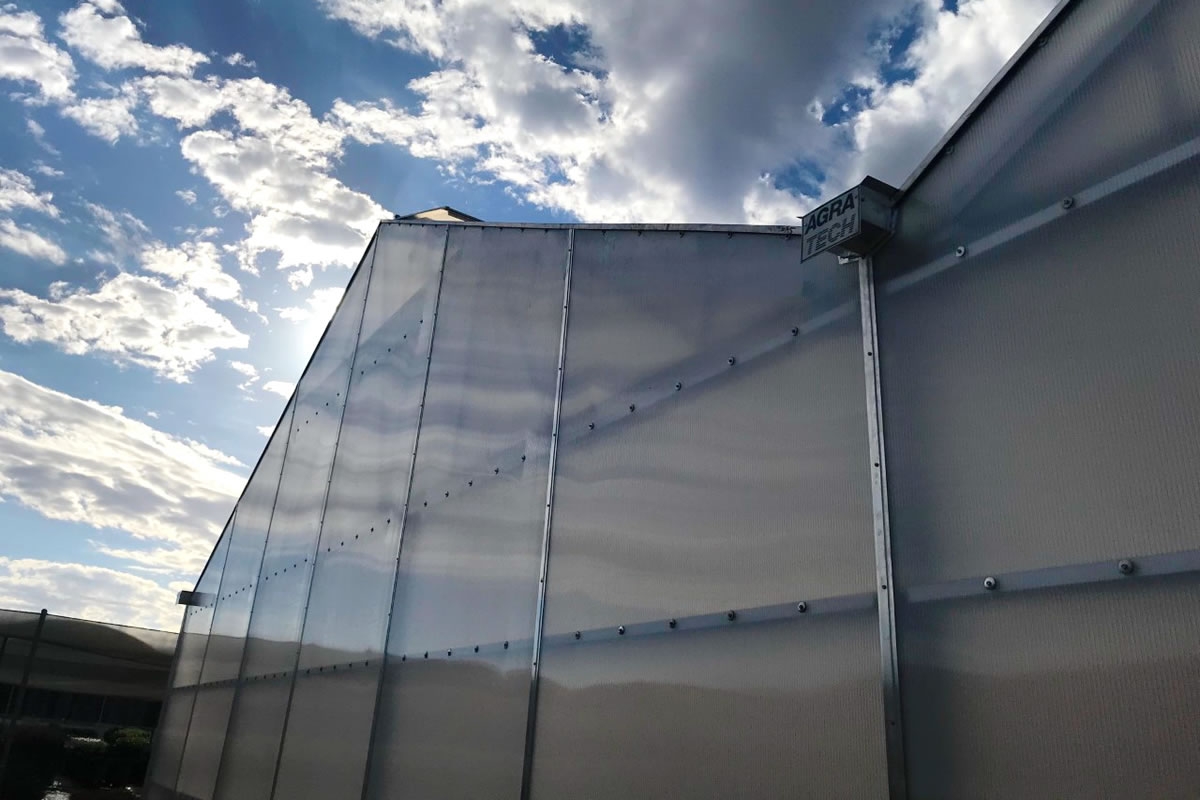 Growing is an art and a science that requires frequent adaptation to changing demands. Because Boething Treeland Farms grows plants in different regions of California it allows their plants to be acclimated to a variety of climate conditions. They pride themselves on innovative growing techniques that produce the finest plant material available. Because 90% of what they grow is propagated in its very own facilities, Boething Treeland Farms always has superior control over quality and availability.
The company has perfected the science behind growing world-class trees, Van horenbeeck said. "We design and create custom soil mixes that are specifically targeted to the needs of individual plant species. Our plants are micro-irrigated at carefully timed intervals so that plants can be kept appropriately hydrated without waste. We also utilize integrated pest management practices (IPM) to minimize the application of pesticides while maximizing the health and vigor of our plants. All of them are micro-irrigated to keep the plants appropriately hydrated and progressing properly."
"Our motto is do what we do best and stick to it and it's an approach that has worked for us well for more than 70 years," Van horenbeeck said. "We have 10 locations in California with eight in southern California and two in northern California. That way we can grow plants in ideal environments to assure quality, durability, and sustainability."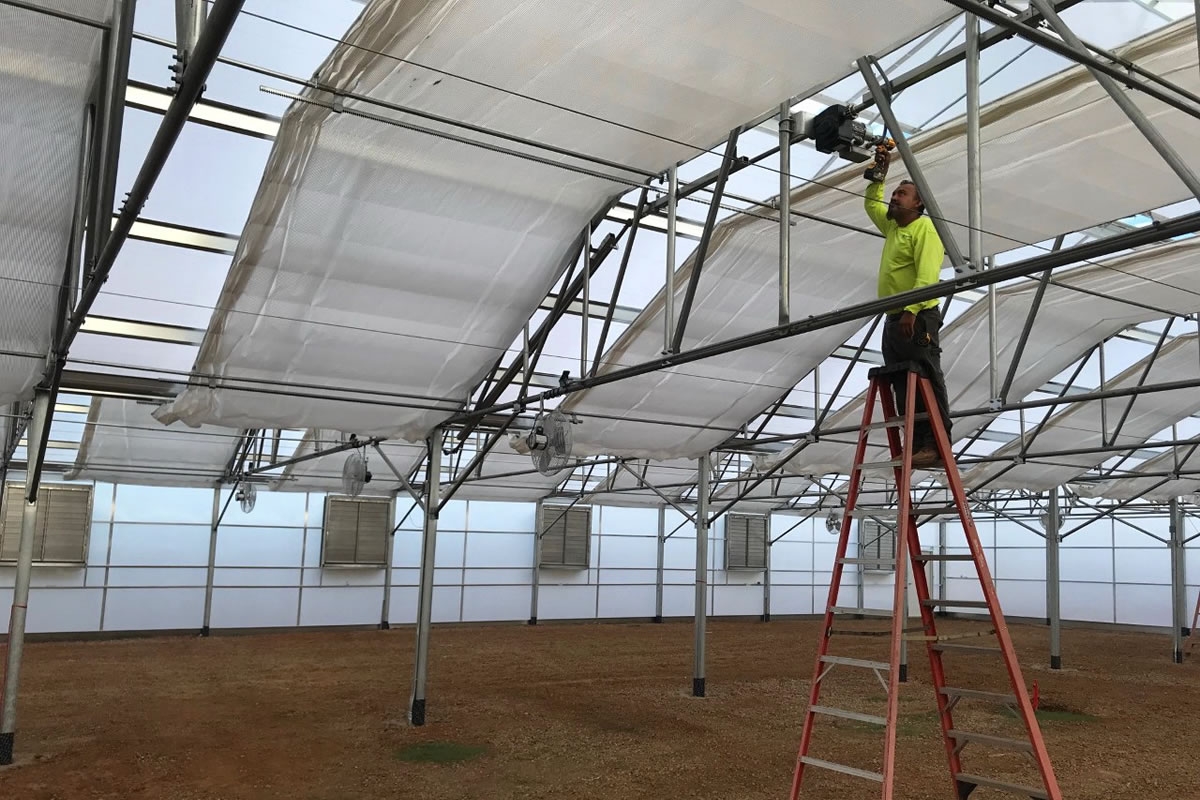 Peter and his team at Boething Treeland Farms are thrilled with their new state-of-the-art Agra Tech greenhouse in Lodi, CA with a wide range of advanced features that they have never used previously. "We have been working with Agra Tech for decades and they are a great company," Van horenbeeck. "This is our first expansion here at Lodi within the last 15 years, and we are excited about what this greenhouse will be able to do for us. We are using a fog system instead of a misting system for the very first time," he said. "It's also so much more computerized--we can control the entire climate in the structure the whole time. It's also got the shade curtains, and vents in the roof, so this is by far the most high-tech greenhouse we have to-date."
Prior to making big decisions about their newest Agra Tech greenhouse in Lodi, CA, Van horenbeeck and his team met with other greenhouse growers of all types to pick their brains. "Our Agra Tech rep Jim Bergantz had us meet with some of Agra Tech's clients and we saw a lot of applications," he said. "It was an excellent way to see these structures and these systems in action and it was invaluable for the entire process. Agra Tech and the Pound Family (including Ray Pound who builds the greenhouses through AgCon in San Jose, CA) have helped us tremendously every step of the way and we couldn't be more grateful and happier with them!"