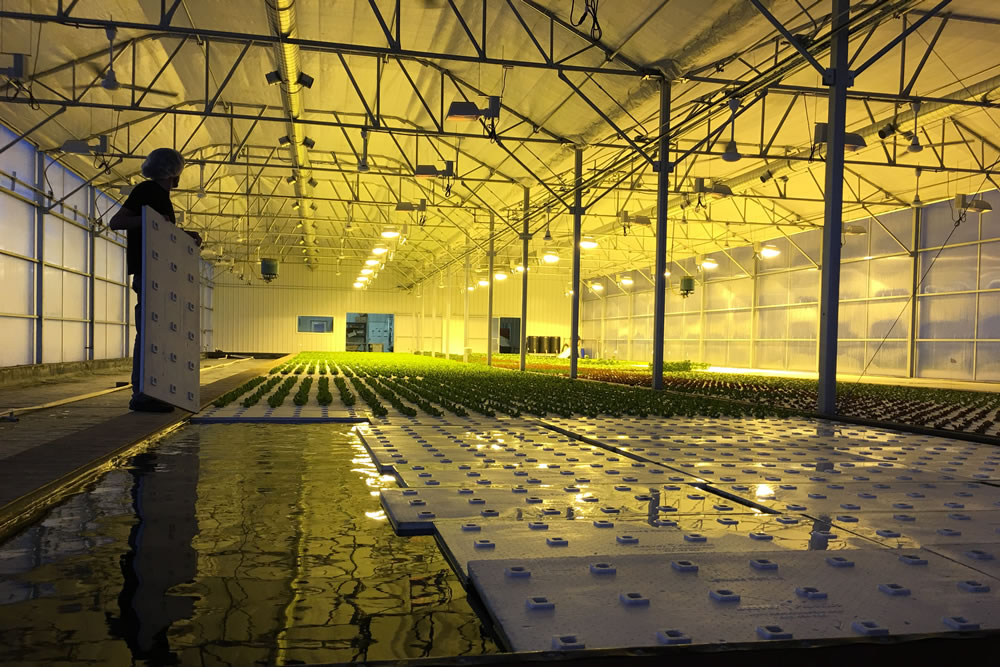 Brightwater Farms, LLC is in the San Luis Valley in southern Colorado, a hydroponic farm that uses two greenhouses made by Agra Tech, Inc. of Pittsburg, CA. They recently purchased their second structure from ATI to accommodate more sales and enable them to achieve better and bigger things.
Owned and operated by two brothers, Andrew and Robert Toews, the business began in 2014 and now Brightwater Farms is a flourishing farm that grows specialty lettuces, including Oak Leaf, Butter Leaf, Watercress and Frisee. USDA GAP certified and a member of Colorado Proud, Brightwater Farms is a highly-respected green company that believes in sustainability and helping the planet in everything it does.
A produce wholesaler in Denver buys 80% of all the crops grown at Brightwater Farms, with the remainder going to local restaurants and grocery stores. The business is strong and sales are robust, according to Co-Owner Andrew Toews. "Right now, our demand outweighs our capacity, even after doubling the operation after acquiring the second greenhouse from Agra Tech," he said. "We sell our products alive, which means the roots are still attached. Some consumers put them in water and that way they stay fresher right up until consumption."
Brightwater Farms knows that the quality of their crops has to always be spot-on if the business will continue to be successful, Andrew Toews explained. "We need these lettuces to be uniform and they have to look good, so that we can keep our customers and the consumers happy. We always make certain that everything is perfect before it leaves here and that's why we make quality control a priority."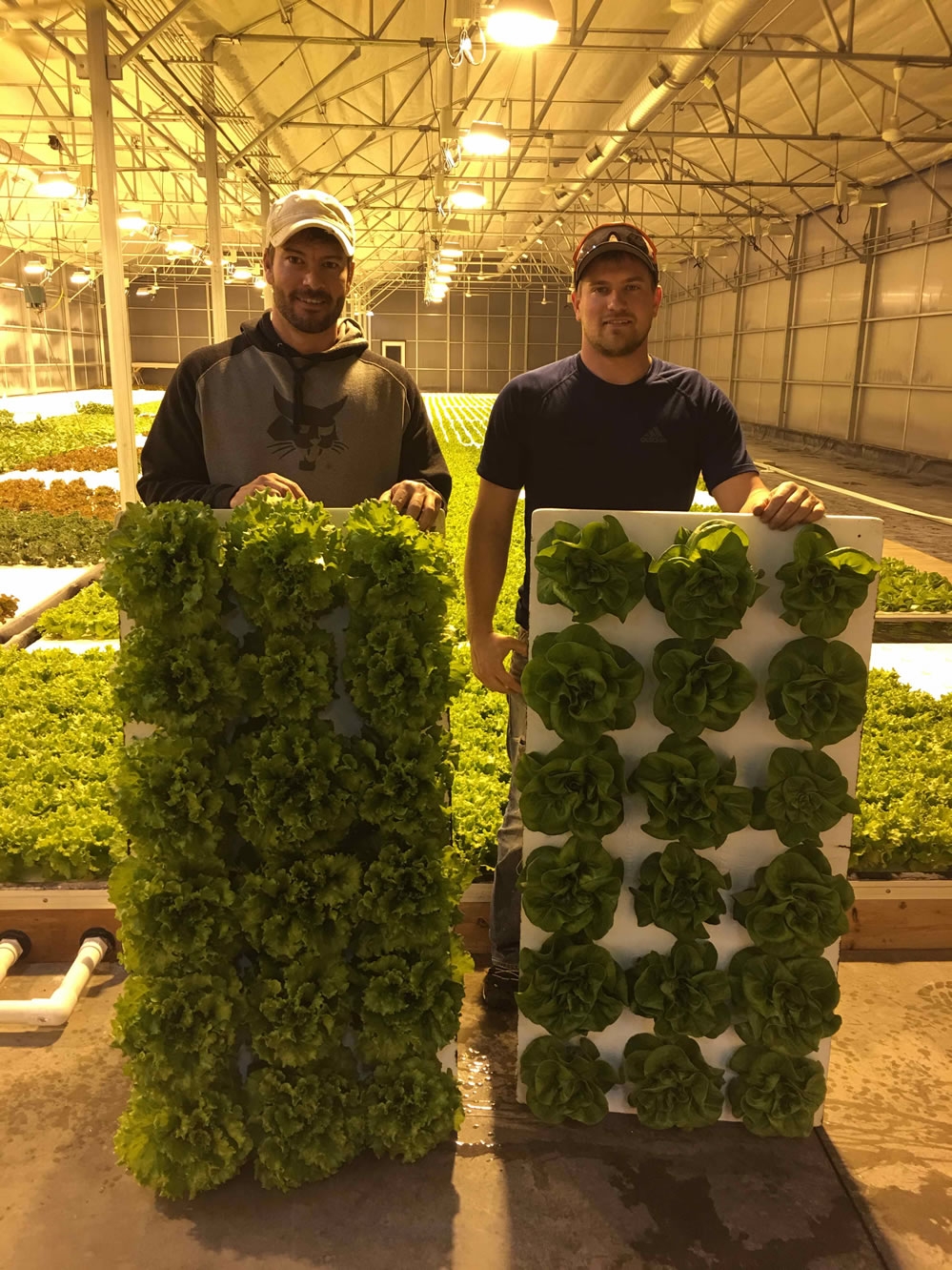 By acquiring the additional Agra Tech greenhouse, Brightwater Farms was able to add 8,640 sq. ft. to its initial 10,400 sq. ft. greenhouse, also purchased from Agra Tech. The structure also includes a head house, offices and bathrooms, etc. which makes it 100% enclosed, so that everything can be performed on-site and protected by the weather.
Toews is delighted with his expanded greenhouse and how it has helped his business. "The greenhouse does everything we need," he said. "We are now able to produce 750 cases per crop every week, which is keeping us busy around here all the time. Crops we harvest today were planted six weeks ago, so we're turning them quickly and like clockwork."
Toews became initially aware of Agra Tech in 2014 when he met ATI Sales Rep Adam Pound at the annual ​Greenhouse ​Crop ​Production ​& ​Engineering ​Design ​Conference, presented by the University of Arizona's College of Agriculture and Life Sciences (CEAC) and held at the university. "Adam made a very positive impression, so we decided to get a competing bid from Agra Tech, along with some other companies. After reviewing everything, we decided to go with Agra Tech and it was a great decision."
With backgrounds in construction, the Toews brothers built both of their Agra Tech greenhouses themselves and are proud of the finished result. "Adam Pound told us that this is one of the best Agra Tech greenhouses he's ever seen, which was satisfying," Toews said. "Agra Tech provided us with a lot of useful information about how to assemble the structure and they're very knowledgeable, so that was extremely helpful and allowed us to put together the best greenhouse we possibly could. We rely on our greenhouses to keep our production rolling and so we wanted to make sure that they were built correctly."
Now with both greenhouses working well and helping Brightwater Farms to meet their production numbers, Toews is happy to be growing crops that are consumed by people throughout Colorado. "Collaborating with Agra Tech enabled us to double our business and if we had the space, we could double the production again, because the demand is there. People want our lettuces and that is surely satisfying."