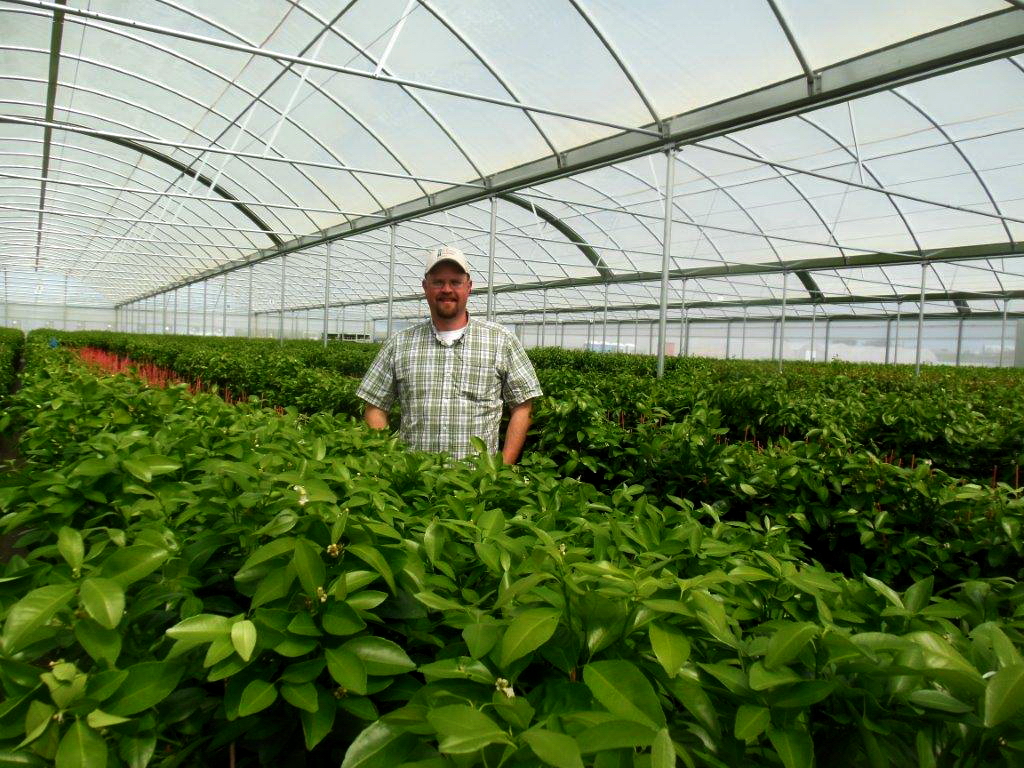 By embarking on an ambitious three-phase project consisting of a screen house, a head house and a greenhouse for insect exclusion and a standalone propagation house in conjunction with Agra Tech, Inc., the Burchell Nursery is poised to start a new chapter in almond and citrus tree production.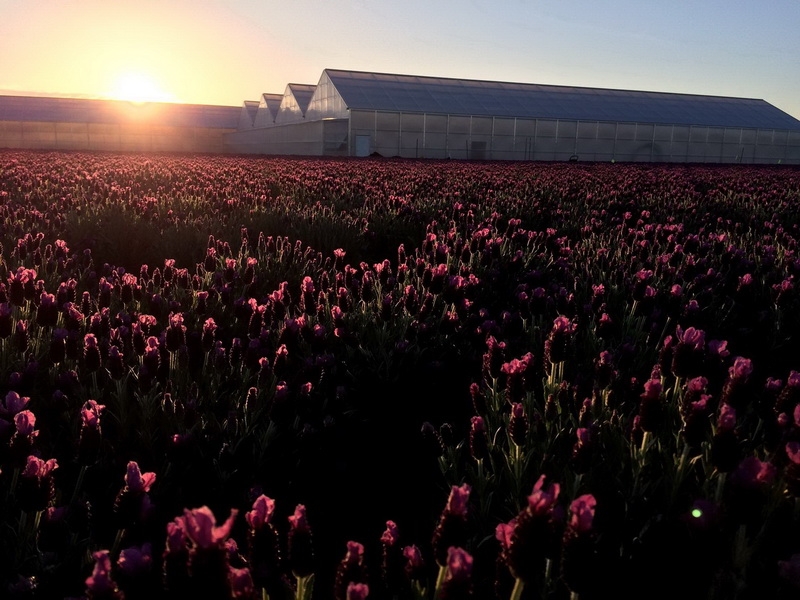 The story of growth at Burchell Nursery is astounding and takes place in both Fowler and Oakdale, CA. Since its inception in 1942, the operation has grown from 10,000 trees annually to over 3 million; 1.5 acres to more than 1,000; and from 5,000 square feet of greenhouse space to more than 130,000. This third-generation company is literally growing in front of our eyes and now their current project is taking them to a whole new level.
It all began in 1942 with "one man, a small patch of land and a very big belief", according to the nursery's website. The man was Irvin Burchell, who started with an acre and a half acre of good Central Valley land on the outskirts of Modesto, CA. With a B.S. from UC Berkeley in Pomology (the science and culture of fruits) Burchell began growing peach trees. Today, Burchell Nursery grows more than 300 varieties of almond, apricot, cherry, nectarine, peach, plum, prune, and walnut trees. The nursery has also patented more than 80 of these varieties over the past 75 years and also grows pomegranate, citrus and olive trees, plus a few ornamental varieties as well.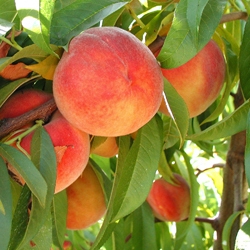 Beginning in the 1960s, Burchell Nursery worked to eliminate viruses from commercial tree varieties and establish clean sources of bud wood. Their ongoing sampling process to ensure virus-free trees became the model that is now used by the State of California and their certified and virus-free selections are now known as Healthy Start Trees.™
In 1970, Irvin's son Bill Burchell took over the nursery's reins and oversaw explosive growth, including the addition of 700 acres in Oakdale, CA; opening its Fowler branch in 1983; and its first greenhouse in 2000.
In 2004, Bill handed the business over to his son, Tom Burchell. While some experts estimate only ten percent of the nation's 2.1 million farms survive to the third generation of family ownership, Tom has seized the opportunity and helped the nursery to grow even more. His stewardship has also advanced the firm's breeding program, which currently holds more than 44 patented varieties to its credit and more coming each year.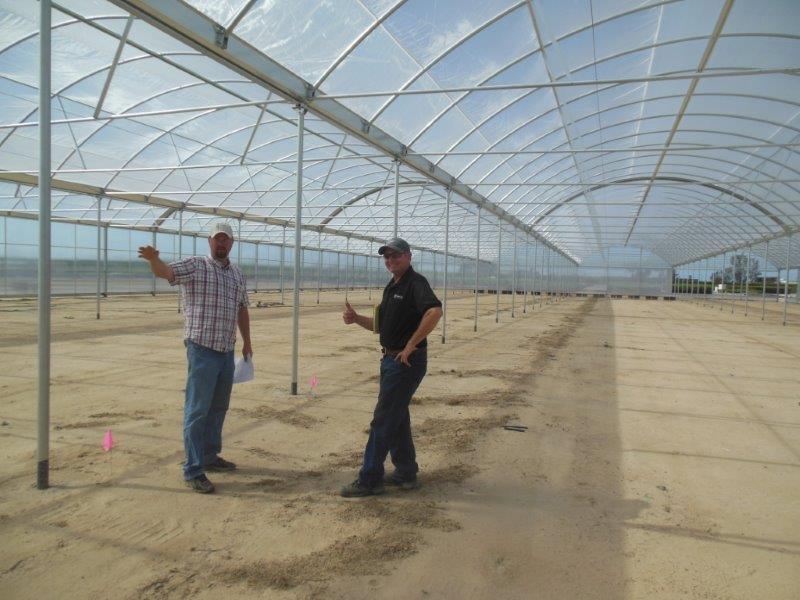 Greenhouse Manager Jeremy Bahne, 39, has been working at Burchell since 2006 and has 17 years of total experience in the industry. He has been leading the team as they coordinate a large, four-phase greenhouse project that includes a head house, a screen house, a greenhouse, and an additional standalone propagation greenhouse, all provided by Agra Tech of Pittsburg, CA, and built by Ag-Con of San Jose, CA.
Bahne explained each component within the project: "One of these structures is our propagation facility and the other, our citrus complex, was designed primarily to achieve Asian Citrus Psyllid exclusion," he said. "This was built in three phases. When we started the project, we were anticipating the coming of the Asian Citrus Psyllid, so we started with a one-acre screen house to keep these pests out while complying with CDFA and USDA regulations. After the one acre of screen we added the headhouse and 1/2 acre of greenhouse, and we will eventually be adding another 1/2 acre of greenhouse in the future."
"The screen house is one of Agra Tech's Insulator series and is 312 ft. long 140 ft. wide," Bahne explained. "We will be using it as a 'hardening off' facility to toughen up the young citrus plants before they enter the real world. It's a good way to reduce the humidity while protecting the plants from insects and we can also use it for frost protection during part of the year. The temperatures in the screen house are similar to those outside, but we have more control there and can keep the pests out."
"The Burchell Nursery grows 30-inch tall citrus trees, mostly mandarin oranges, lemons and grapefruits. The other commodities they grow have different height standards, but commercial citrus growers prefer them at that size and the nursery has become very good at accommodating them", Bahne said.
Phase 2 of the citrus project is a head house where Bahne's crew can work on citrus plants without exposing them to any insects and acting as the main conduit between Burchell's greenhouse growing area that is a little more sophisticated and with more bells and whistles. "We will be able to use this head house to move plants from our greenhouse into our screen house to harden them without worrying about exposure to the Asian Citrus Psyllid," Bahne said.
The second project is a propagation house, which is a 1/2 acre structure where Burchell will propagate things like rootstocks and other products that they sell such as vegetative cuttings and tissue culture of rootstocks that are used for almond and peach production and other fruit and nut trees for retail garden centers.
Bahne is delighted to be working with Agra Tech on this enormous project because he values the company's knowledge, experience and expertise in every facet of greenhouse construction and design, he said. "Jim Bergantz, our Agra Tech rep, played a huge role with this project and he couldn't have been more agreeable. One of the best things about hiring Agra Tech is that you also get Ag-Con, which is great. They have done all of the construction for each phase and it has been amazing. Ray Pound and the job foreman, Jaime, are on top of everything and their problem-solving skills have been very helpful."
Bahne talked to three different companies before signing with Agra Tech, he said. "They came back with a plan that was flexible and they we're really willing to work with us at a reasonable price. We met with them and they helped us adjust the design. What they came up with was very similar to our original design, but they made it much more practical. They thought about things that we didn't think of and that was a big deal, to say the least!"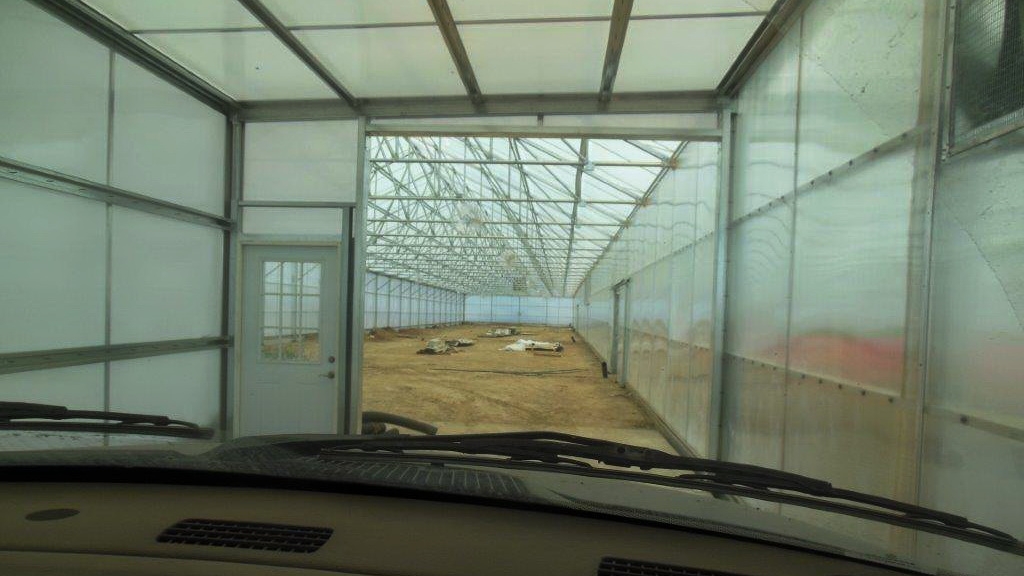 A drive-through breezeway from screen house to the Solar Light headhouse area without allowing insects in.