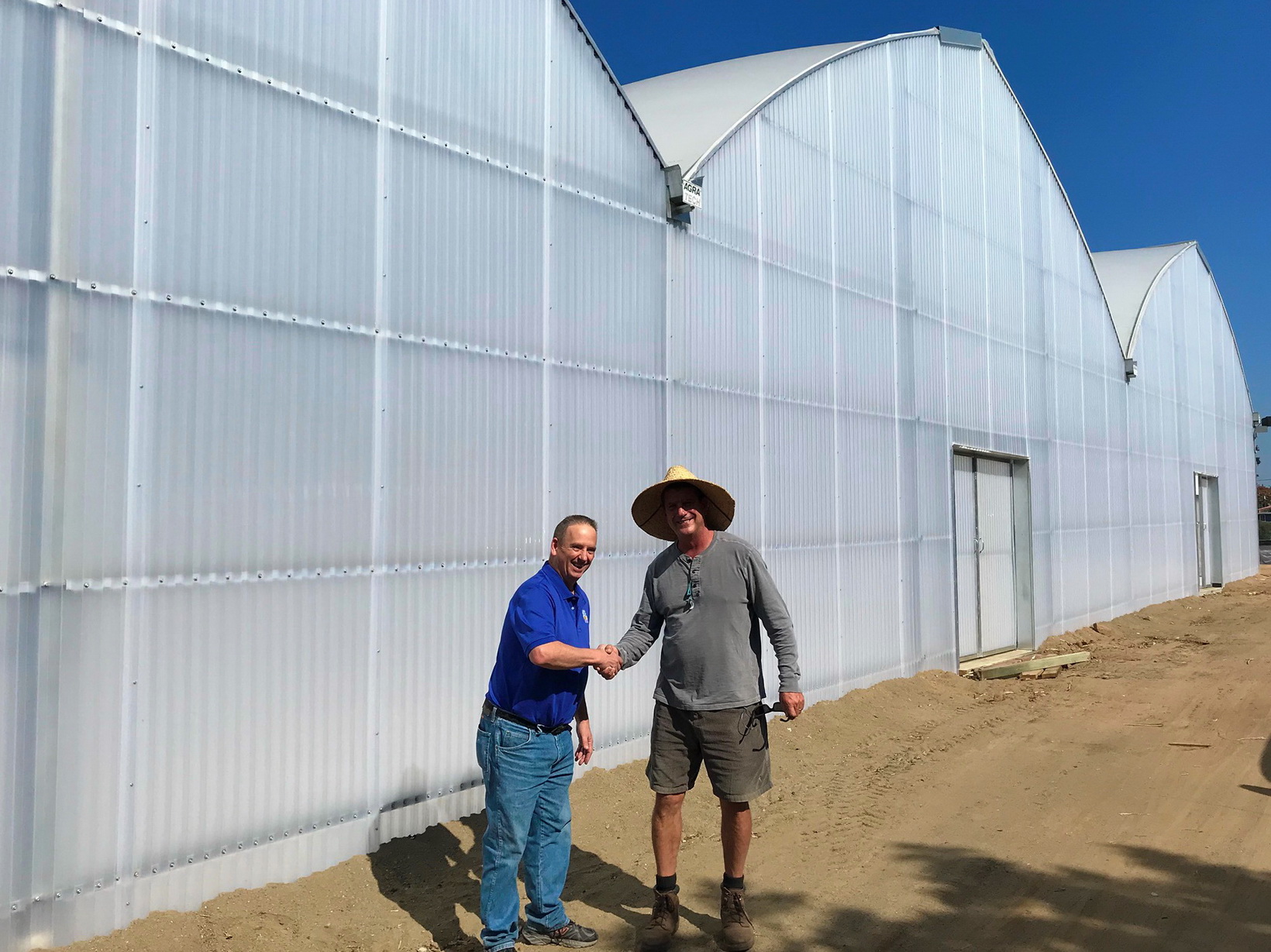 From Farm to Table: Aschbrenner Acres Acquires New ATI Greenhouse
Seventh generation farmers, the Aschbrenner Family began its legacy back in the 1800s in Old World Prussia, and today their thriving farm in Encinitas, CA is entering a new and exciting time. To create food for its new farm-to-table division, Gene Aschbrenner and his entire family are poised and prepared for the future with the acquisition of a new Agra Tech greenhouse.
Aschbrenner Acres is idyllically located atop a hill just a mile from the ocean and perfectly suited for growing crops in-ground, and now they will be producing organic vegetables out of an Agra Tech Continental greenhouse that is currently under construction. They will be growing 80% heirloom tomatoes in this structure, in addition to other specialty tomatoes that are used primarily for tomato sauces, as well as cucumbers, micro greens and other assorted items.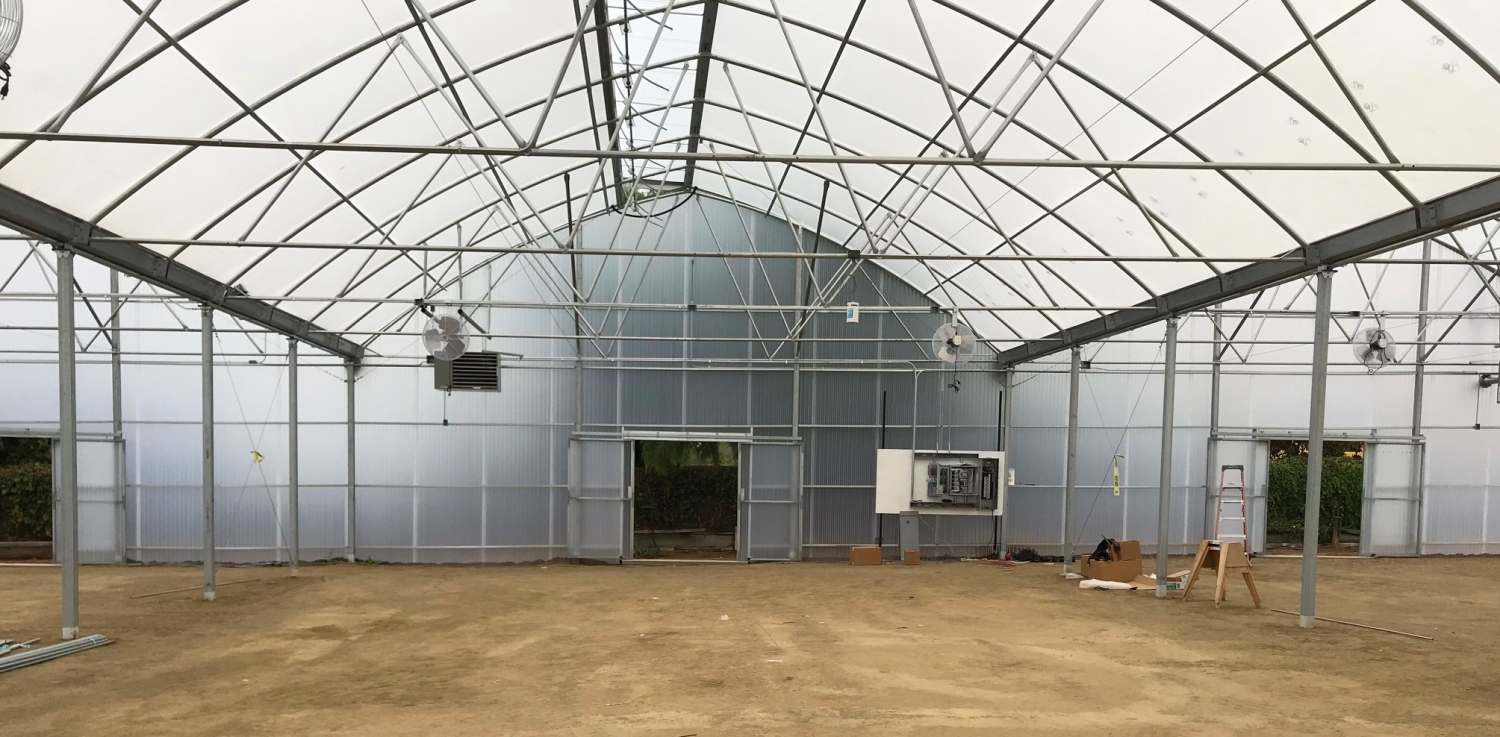 Owner Gene Aschbrenner, 59, was born in a greenhouse, he said, and you can sense his passion for the industry when you talk to him. His father began growing carnations on a four-acre farm back in 1963 and after Gene graduated from Cal Poly, San Luis Obispo with a degree in Agricultural Business Management in 1981, he stepped in to cover for his dad who was ill at the time. "Suddenly I was in the flower business and we became partners literally over night.
In 1999, my dad passed away and I took over the farm. It's been a wonderful and fulfilling career and I'm so fortunate to do what I'm doing."

Earlier this year, Aschbrenner entered into an agreement with Agra Tech to purchase a 12,000 sq. ft. greenhouse after performing his research and doing his due diligence. "We have three major organic farms here in Encinitas because the climate is perfectly suited to grow a wide range of crops," he said. "I saw the ATI greenhouses at Leichtag Commons and knew right away that this is what we needed. I also asked around about ATI and the feedback was excellent. The company has been around for a long time and they're highly respected, so that's why we proceeded and met with the company's Sales Engineer Jim Bergantz."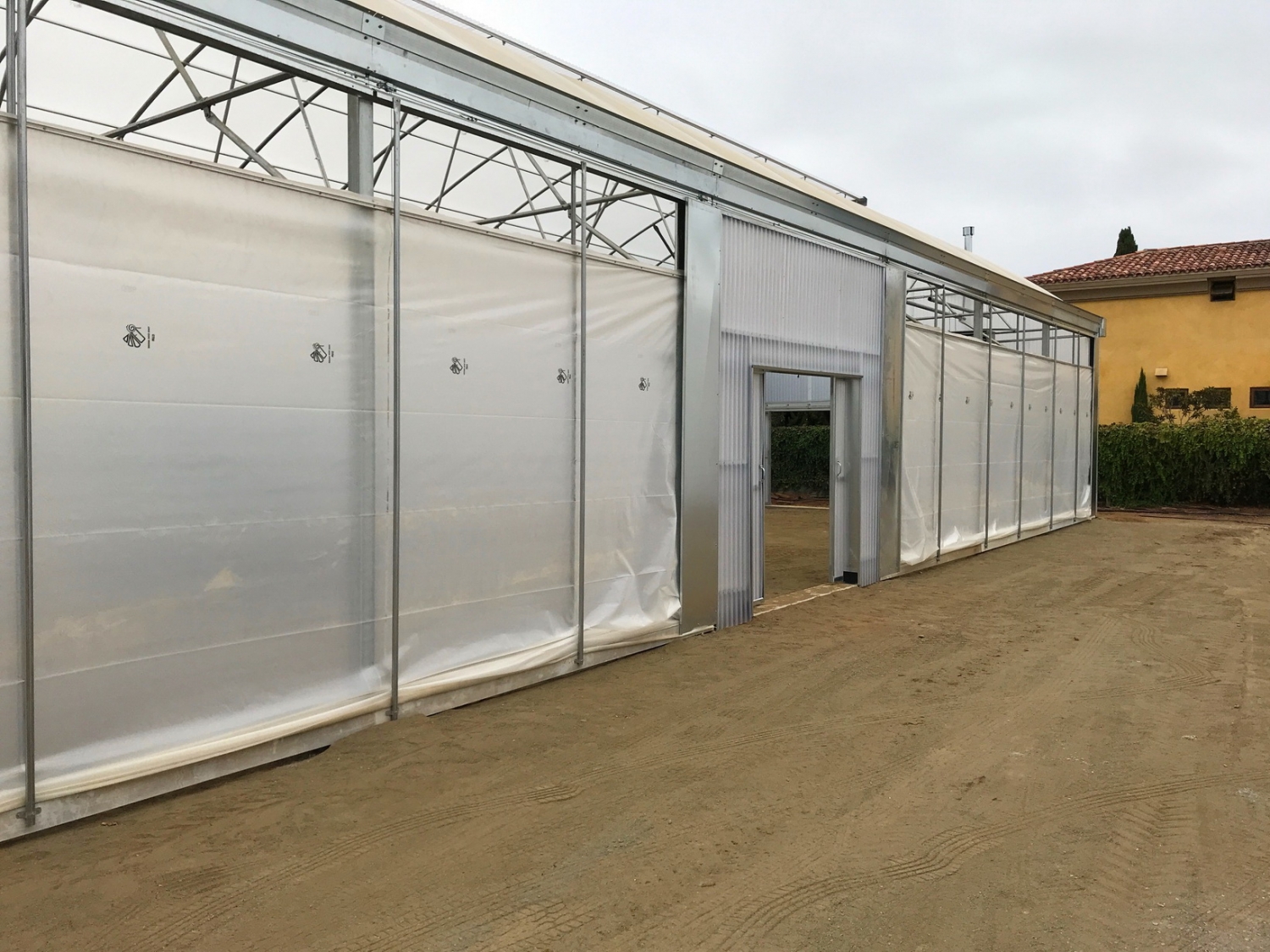 With Kira Construction building the greenhouse and Bergantz providing the customer support, Aschbrenner knows that he is in good hands, he said. "Agra Tech is providing us with this amazing structure and we're working with Micro Grow for the heat and cooling controls. I found out that Jim Bergantz comes from a family of flower growers just like me, which is excellent. He has a lot of knowledge and experience, so we're delighted to be working with him and all of the people at Agra Tech."
In addition to Aschbrenner Acres, the family owns Spectrum Floral Service--a company that markets flowers to primarily grocery stores, including Stater Brothers with more than 200 locations throughout southern California. But now, with the acquisition of a new greenhouse from Agra Tech it will enable the farm to grow organic vegetables hydroponically within a completely controlled environment.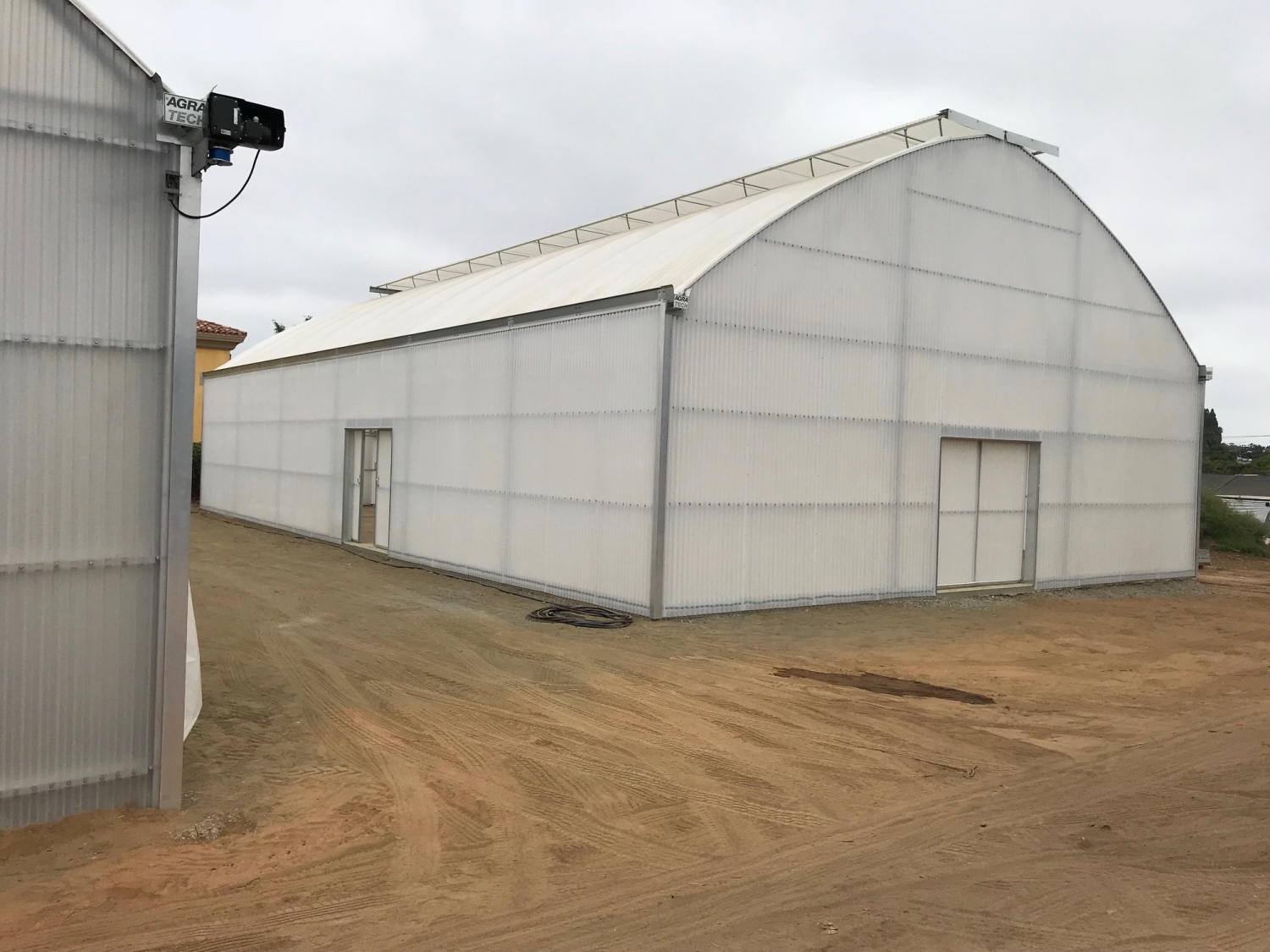 Four years ago, a big storm hit Encinitas and destroyed the two old greenhouses that had been on the farm since the day his family purchased the farm.
"The winds blew them down like dominoes and it took me a little while to realize they were gone," Aschbrenner said. "We did the clean up and then we thought, what should we do now? Since then, we've been been discussing the idea of building new greenhouses here and now it's finally coming to fruition."
It's still a family affair at Aschbrenner Acres and that's the way Gene likes it, he said. "My wife Kate is a chef and a graduate of the San Diego Culinary Institute and all of my three daughters work here in some capacity. I have three grandchildren as well and I am hoping that they will be involved in the business as well when the time comes."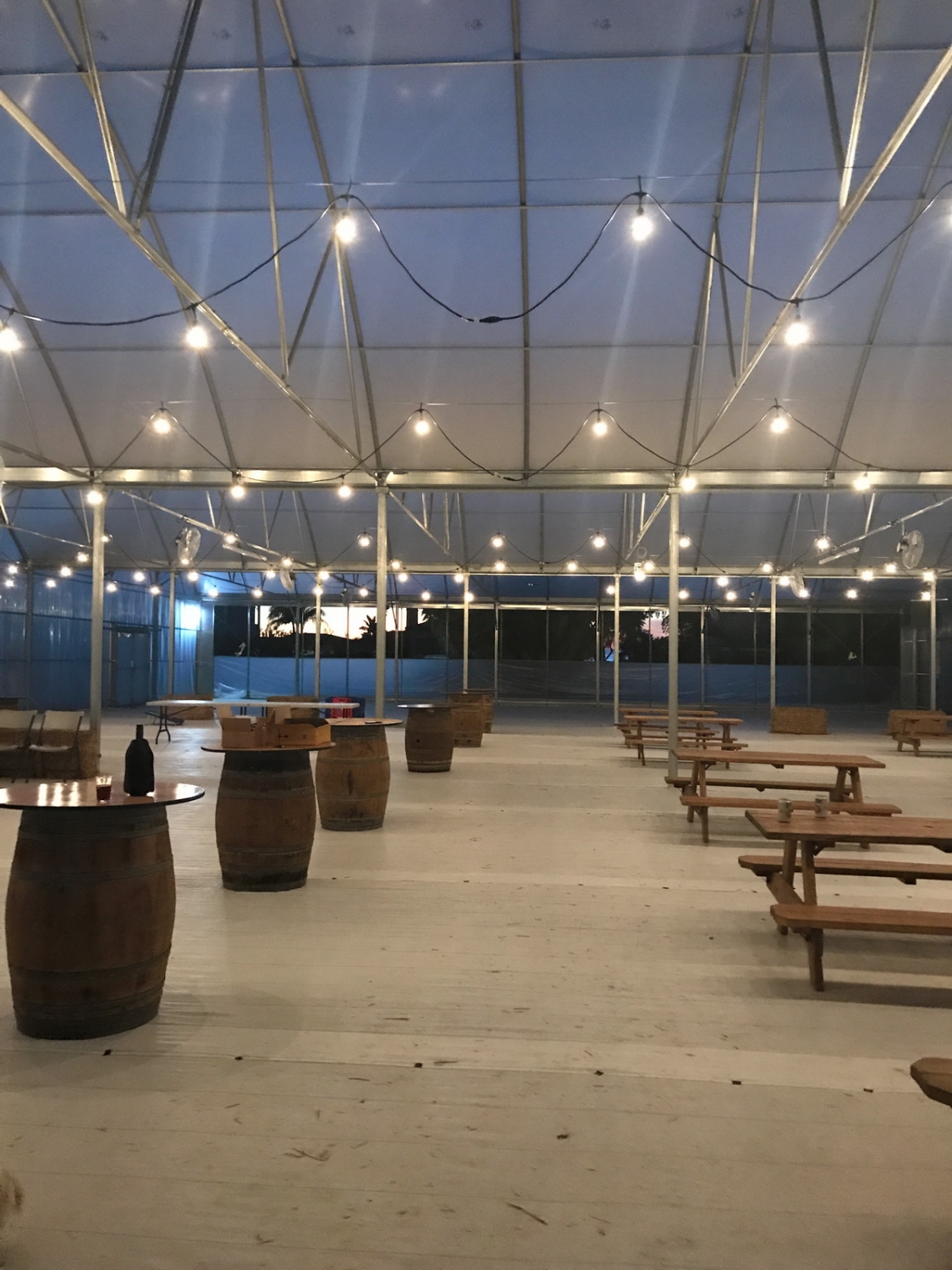 With its new greenhouse, the Aschbrenner family will now be able to host farm-to-table events and work with local schools through a series of educational classes on-site, Gene explained. "Kate is very connected to the culinary scene in this area and friends with a lot of top chefs in San Diego, so we are going to hold farm-to-table dinners here. We will grow the vegetables and then Kate will create unique recipes to use the produce creatively. People in this region love these types of events and are willing to pay a little more for high-quality, organic vegetables, so it's a perfect match. In addition, we have been in discussions with some local schools about establishing a day camp and hosting field trips here at the farm. This way, children can see our operation; get their hands dirty and find out where their food is actually being grown here at Aschbrenner Acres."
Growing food as a family is something that motivates Gene and Kate at Aschbrenner Acres and now with their new Agra Tech greenhouse they can continue their incredible journey. "This farm was born out of a rich history with the earth, as a way to preserve our history and protect the future of our children and our children's children," Gene explained. "We have forever valued the gifts the land can bring us, and the nourishment it can provide. To us, food is love. And what better way to celebrate that love than with fresh, delicious, beautiful vegetables and fruit? We created Aschbrenner Acres to share that love with our community and to spread the wealth of locally sourced, responsibly grown food to all."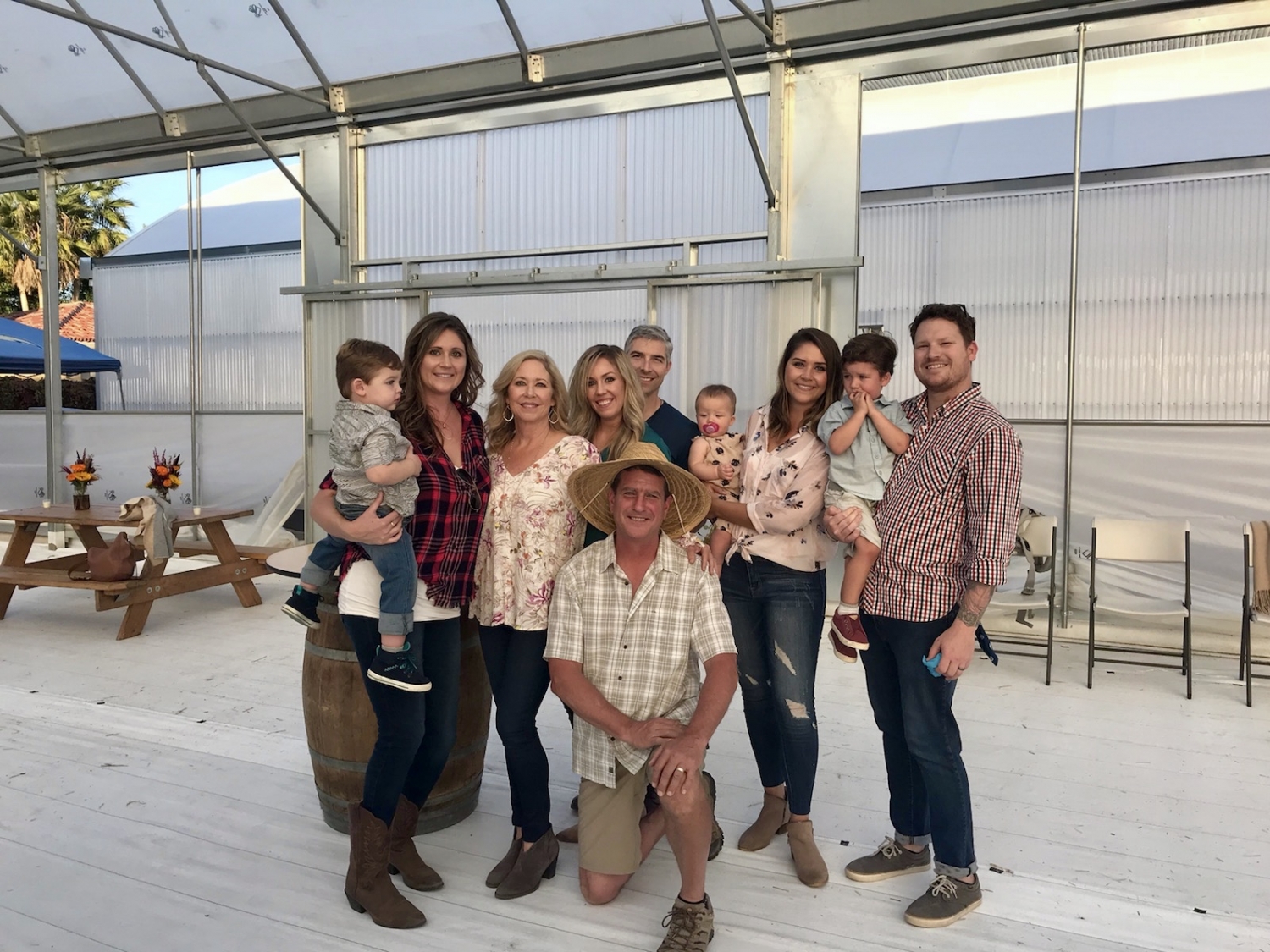 The Aschbrenner Family - Read about Aschbrenner Acres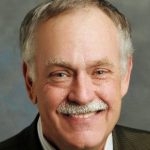 Comments
Great article.
Bob Scavetta (Feb 09, 2019 10:32 AM)