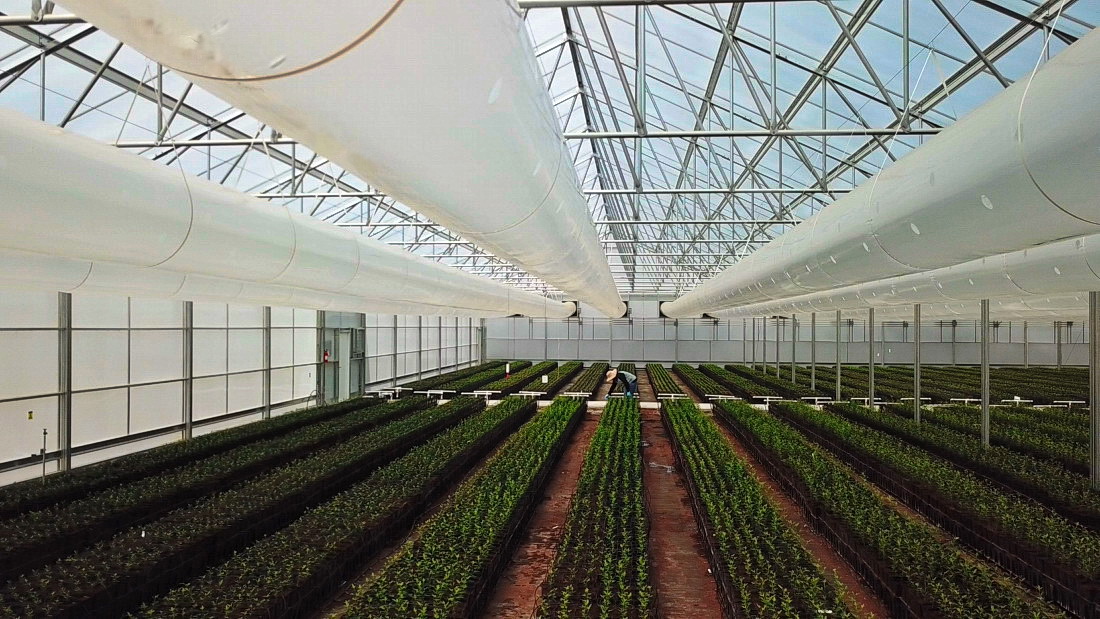 New ATI Greenhouse is Juicy News at WN Citrus
Located on 35 acres at the southern end of the San Joaquin Valley, WN Citrus Nursery is a full-service wholesale citrus nursery that serves commercial growers throughout California, Arizona and Nevada. To create more than 40 varieties of robust and healthy orange, lemon, grapefruit, mandarin and other specialized citrus trees, WN Citrus is using the world's newest technology to provide superior trees that average 27 inches in size.
WN has flourished for 72 years and today the fourth owner has grown to produce several hundred thousand citrus trees annually. Agra Tech (ATI), manufacturer of commercial greenhouses located in Pittsburg, CA has been playing a pivotal role in the company's success over the years. By providing the nursery with structures, advice, guidance and leveraging its 300-plus years of cumulative experience designing and building controlled environment structures, ATI has assisted this burgeoning nursery as it invests in more greenhouses to accommodate a growing demand for its world-class products.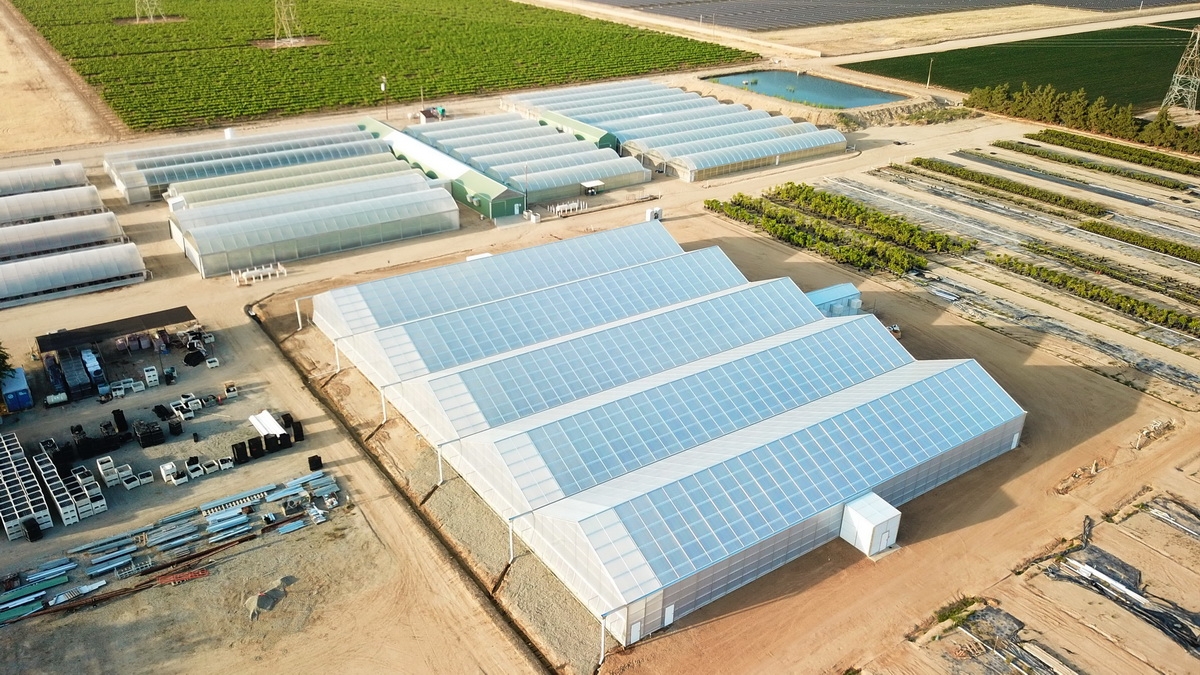 WN Citrus has been a major player with a track record for growing the highest quality citrus trees on the market today. On January 2015 the company entered its next phase of ownership. Former customers Dennis and Stacey Johnston of Johnston Farms purchased WN Citrus, because they had always admired the quality of the trees and are dedicated to upholding the nursery's high standards. Today all nursery stock is started from seed and grown in ATI greenhouses to protect them from pests and disease. At the same time, the Johnston family changed the business model to sell its products primarily to commercial growers.
As a fourth-generation grower, Zachary Green is excited to see his family's company grow as it uses cutting-edge technology to produce the finest citrus trees on the planet. "We are benefitting in two ways--by keeping the ACP out of our greenhouse and producing better citrus trees with a positive pressure system," Green said. "Convection tubes along the entire length of the greenhouse provide the equal air flow and create an ideal climate specifically suited for what we're growing. The cool air is evenly distributed throughout the entire greenhouse instead of just dropping it at the end of a fan, to provide even temperatures across every 42,300 square foot."
To construct the greenhouse, WN Citrus worked with Ag-Con, a greenhouse construction company located in San Jose, CA. With a crew of 10-15 people, Ag-Con broke ground in October of last year and completed the project seamlessly by March 1. "Ag-Con did an exceptional job and worked hand-in-hand with us to make sure that every detail was handled," Green said. "Based on past experience, we knew that Ag-Con's Owner Ray Pound would handle the entire process from start to finish, so that we could concentrate on getting all of the required approvals and permits and meet all of the conditions required by the USDA and Kern County."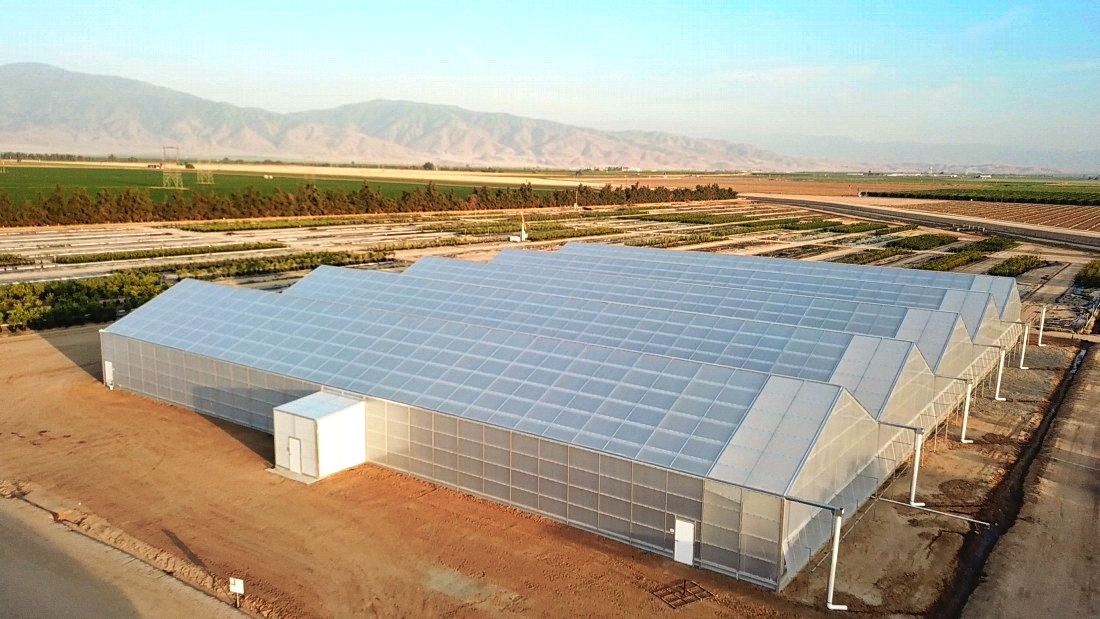 The greenhouse will be used for propagation as well as production, Green explains. "We start from root stock seeds, transplant them twice into the 5" x 12" pots to complete the growing process."
"Our new greenhouse is considerably taller and utilizes smarter growing technology in order to completely control the temperature, humidity, CO2 and the oxygen levels that are needed to create an optimum environment for their trees," Green said. "Our new greenhouse will now enable us to grow 95,000-100,000 more trees that have strong roots and will ship well."
Green and the Johnstons have been able to succeed at WN Citrus by making all the right moves, and contracting ATI is surely one of those, Green said. "We decided to work with them for their customer service, technical knowledge and experience. The Pound family at ATI has the same goals that we have--to use cutting-edge technology to create superior products. When you hire ATI you get Adam, Anita, and John Pound, as well as our Sales Rep Jim Bergantz, who grew up in a greenhouse. Our main goal here is not to be the biggest, but be the best and by working with the best we are setting ourselves us for success now and in the future."
Read new article: New Overpressured Greenhouse to protect young citrus plants