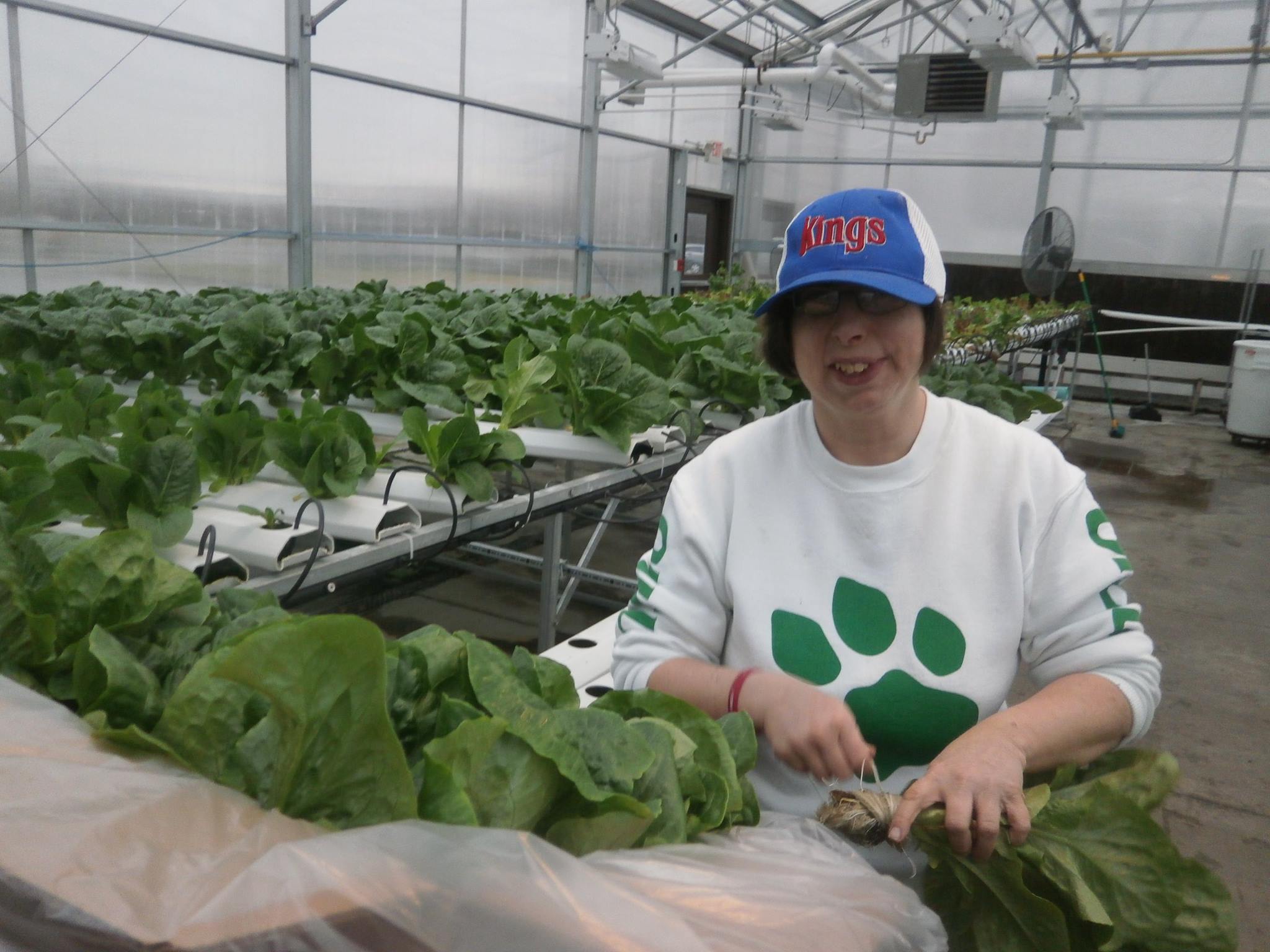 Hydroponic Greenhouses Grow Voc Rehab Opportunities
Hydroponics greenhouses are excellent locations to provide vocational rehabilitation for adults with developmental disabilities. The Abilities Connection has been providing voc rehab services since 1956. Most of their 300 workers-in-training focus on manufacturing and repairing air cargo nets for the US Air Force (TAC has been the prime contractor for this service since 2008). They are active in a variety of other roles – in 2010 they first established a 1,200 square foot indoor hydroponic facility then constructed a 3,000 square foot Agra Tech Solar Light 36 x 84' hydroponic greenhouse.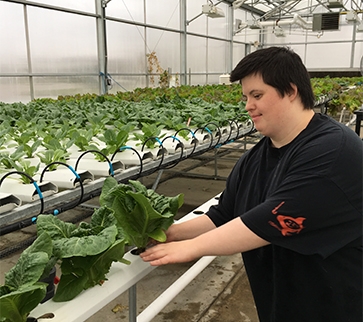 Both the indoor and greenhouse use NFT hydroponic systems focusing on raising leafy greens. Primary crops include various lettuces (Romaine, Batavian and Butterhead), kale and culinary herbs (basil, cilantro and parsley). They've experimented with less common varietals such as collard greens, swiss chard and spinach. Currently they are using surplus propagation trays to generate fast growing crops of alfalfa sprouts and microgreens.
The workers-in-training are assigned tasks based on their physical and other constraints. They actively seed the grow cubes, start propagation trays, transplant to nursery channels, transplant (again) to finishing channels and harvest / package the crops. At each step along the way, quality control is emphasized ("when in doubt, throw it out"). This deliberate winnowing ensures that only the best quality produce leaves the greenhouse to show the world the result of their efforts. The supervisor provides guidance whilst the hydroponics coordinator provides marketing and logistical support.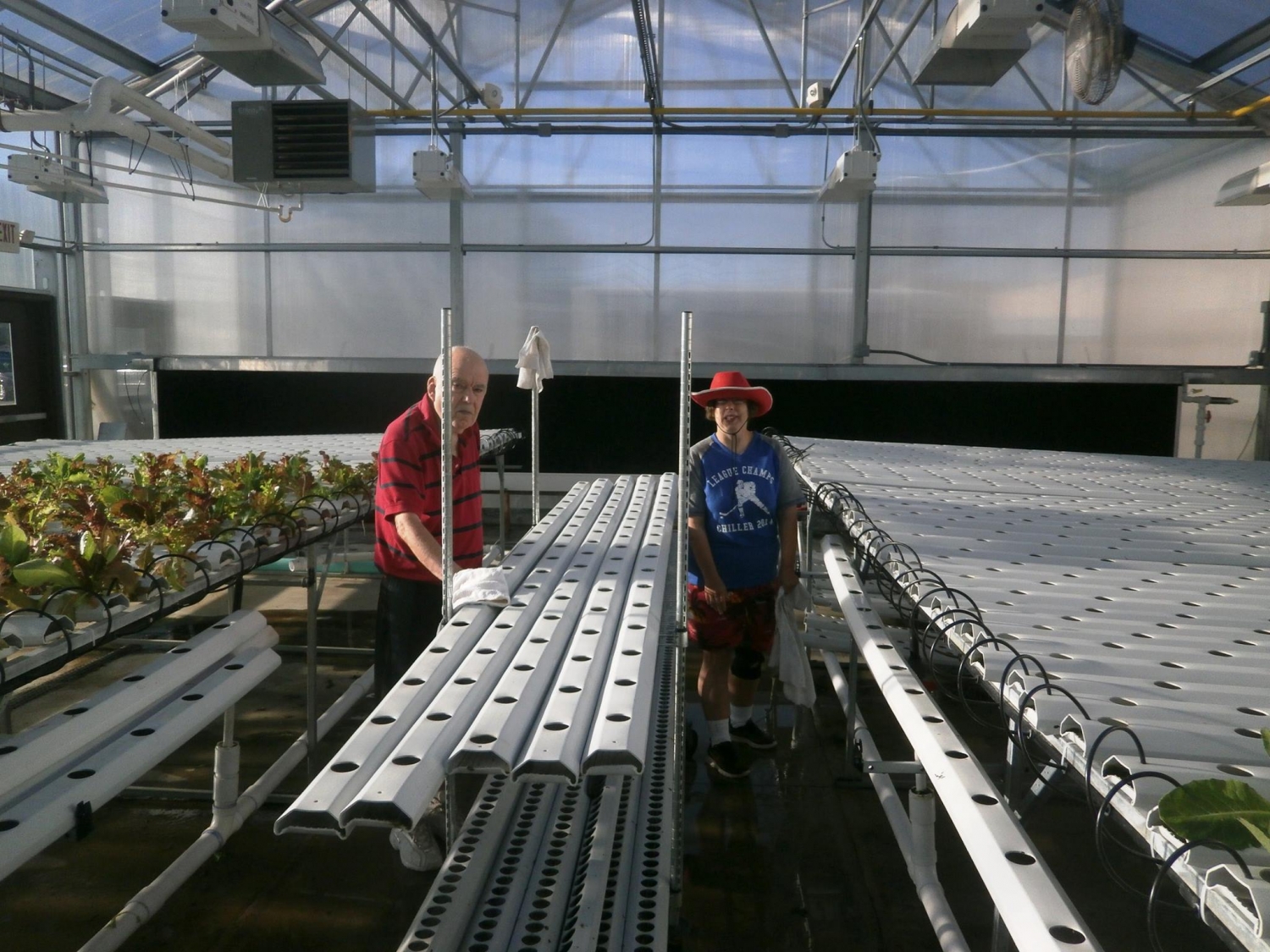 Lettuce grown by TAC workers-in-training has enjoyed a variety of venues: both the local public and private school systems, regionally popular restaurants, farmer's markets and a nearby culinary school. In January 2020, TAC will open a salad restaurant in downtown Springfield to provide sustainable, locally grown fresh produce year round. This will also provide vocational rehabilitation opportunities in both customer service and food preparation. The important thing to remember is the TAC stock in trade isn't lettuce or salad or air cargo nets – it is vocational rehabilitation. We believe that individuals thrive in a nurturing, respectful, and developmentally appropriate learning environment. This provides the foundation for independence, autonomy, and a sense of worth.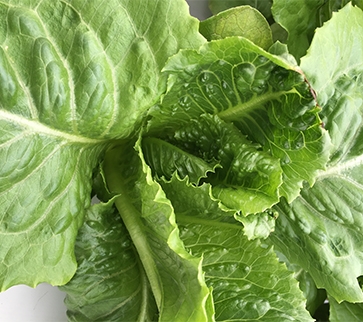 TAC isn't alone – there are over twenty non-profit organizations in the United States that use hydroponic greenhouses to provide vocational rehabilitation for adults with developmental disabilities. From Zeponic Farms in Virginia to Lettuce Dream in Missouri to Greens Do Good in New Jersey – across the country hydroponic greenhouses have provided the setting for a wide range of workers to learn new skills that they can then practice in an integrated setting amongst their fellow citizens in the community. For more information on this unique cluster of organizations (recently associated as the "Growing Opportunities Partnership") feel free to reach out to ldriever@tacind.com.
Contributed by:
Lou Driever
Hydroponic Coordinator The Abilities Connection Farms
2160 Old Selma Rd.
Springfield, OH 45505