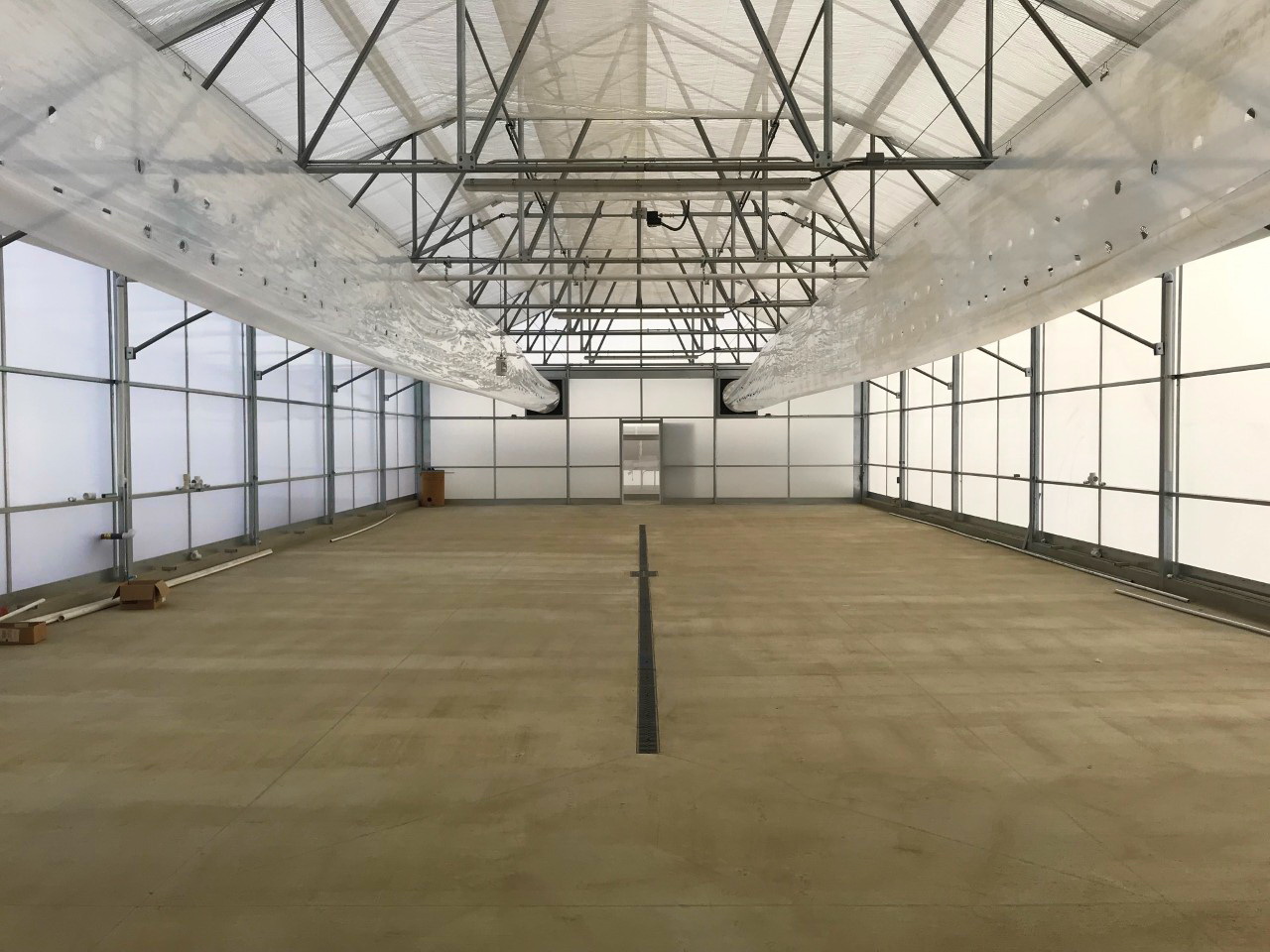 FruitWorks/The IFG Discovery Center's New Campus Goes All-In with Agra Tech Greenhouses and Accessories
The next time you bite into a table grape or a cherry and admire the flavor, size, and texture, think about FruitWorks/IFG, a research and development company located just outside of Bakersfield, CA. They have invested years in natural breeding practices to develop cultivars that are well-known for their resilience and adaptability, and feature a one-of-a-kind worldwide licensing program that prevents overproduction.
Exciting things are happening at FruitWorks/IFG right now as they build their dream campus on a 160-acre piece of land, complete with greenhouses provided by Agra Tech.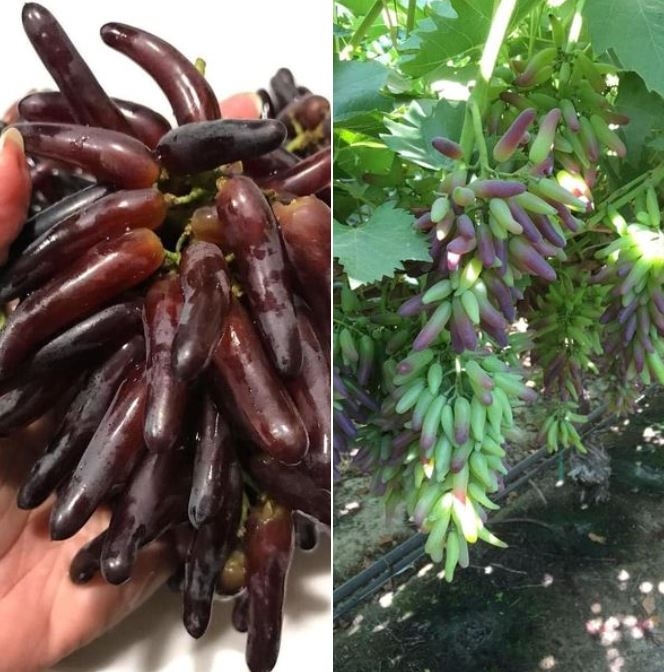 At FruitWorks/IFG, it's all about developing the finest table grapes and cherries on the planet, but it isn't just a matter of flavor and texture. For a grape or cherry variety to be perfect based on FruitWorks/IFG's very high standards, it must also grow well in a farmer's soil and climate, and must consistently return a superior profit margin to the growers and marketers.
The company's focus is always on breeding table grape and cherry varieties to please consumers and establish increased growth and profitability for retailers and growers around the world. By creating exciting flavors and shapes with a full spectrum of colors of grape varieties, FruitWorks/IFG is playing a major role as the public discovers that good tasting grapes can be an important part of their nutritional plan.
Most specifically, FruitWorks/IFG has boldly enhanced the table grape eating experience by creating flavorful new varietals over the years. They have inspired consumers with incredible fruit and revolutionized the fruit market. Their leadership team and global network of experts on the ground offer an unmatched level of expertise and support to world-class growers all around the world.
At the center of its new campus there are three brand-new Agra Tech greenhouses featuring a grow house range consisting of three gutter-connected Solar Light 36' x 156' greenhouses with 12' eaves totaling 16,848 sq. ft. that includes positive pressure cooling, air circulation, and insect exclusion, as well as benches, energy curtains, a control system, and a watering boom in the Insulator greenhouse.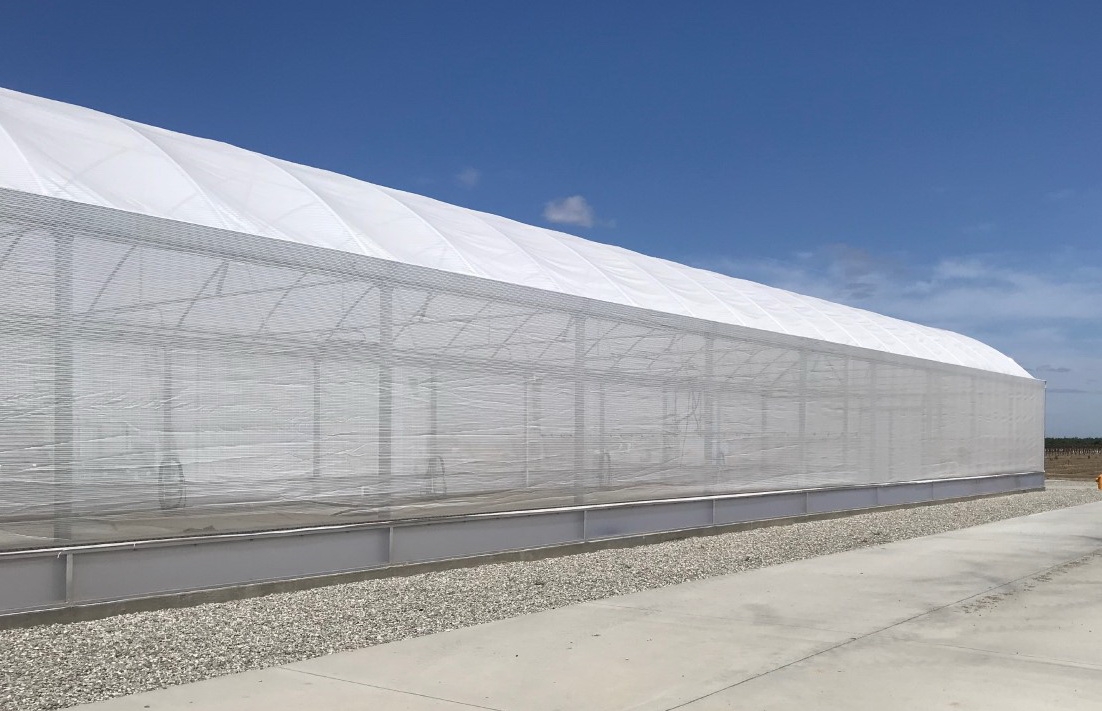 It also features a 24' x 108' partitioned area to be used as a headhouse, as well as a 12' x 108' partitioned area on the opposite end for cooling equipment and insect control. There is also a screenhouse, consisting of an Insulator greenhouse that's 35' x 120' with 12' eaves, with its roof, sidewalls, and gable end walls covered with insect screen. The project also includes another Solar Light 36' x 108' greenhouse with 12' eaves to act as a repository greenhouse.
2021 marked the 20th anniversary of FruitWorks/IFG and through the company's unique offerings of flavor-forward fruit varieties and its global IP licensing program, FruitWorks/IFG has transformed the fruit breeding industry in the short span of just 20 years.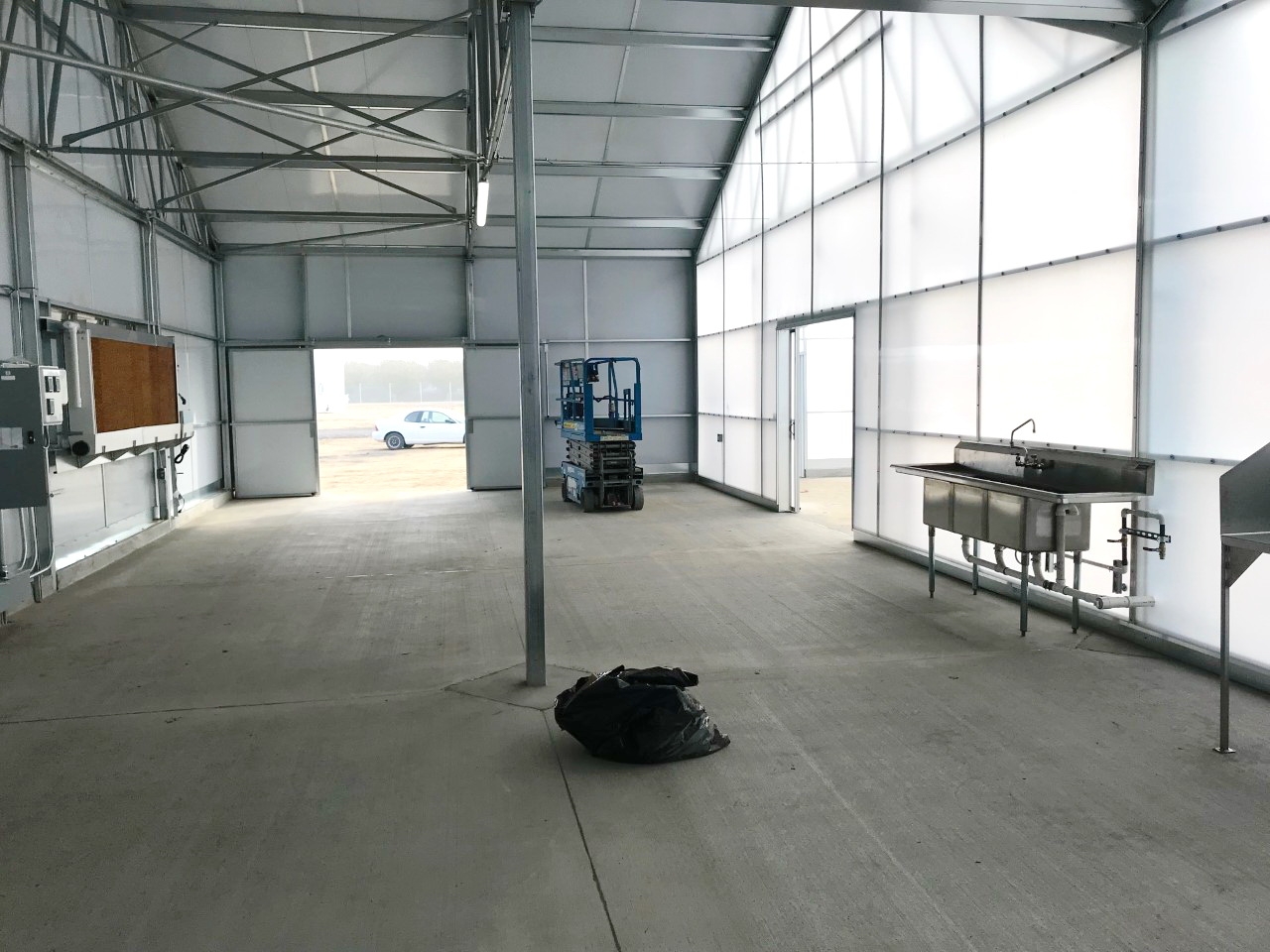 Project Manager Tom Bracken has been working for FruitWorks/IFG since 2007. "Our new facilities will provide world-class research to continue revolutionizing the fruit industry," he said. "This new $12 million state-of-the-art research facility and breeding campus will include 27,000 square feet of new lab, greenhouses and business support buildings on 160 acres of land and will be the future site of IFG where we will innovate, create, breed, and grow many of the new varieties consumers and licensees have come to expect. Construction and planting are well underway and expected to be finished later this year.
Bracken has been playing a major role in the construction of their new campus since its inception, he said. "The decision was made about three years ago to acquire a piece of ground and to basically build out our own facilities where we would have greenhouses, as well as a plant laboratory breeding laboratory and other support structures. The concept was developed and finalized in November of 2020, when we began to work on the actual architectural design. We have 160 acres here, and the campus takes up 10 acres of that. We're moving through that project now after breaking ground on the first building just about a year ago, and currently we're in the process of finishing three other buildings."
Bracken has a fruitful relationship with Agra Tech that goes back nearly a decade. "When I was working for another greenhouse grower, they were strictly an Agra Tech nursery," Bracken said. "I was involved in two main projects in 2016 through 2019, where we added about 10 acres of various types of greenhouses. So, I was very familiar with Agra Tech and our rep there, Jim Bergantz, so I was very familiar with the Agra Tech brand and the major players on their team. So, it was an easy decision to reach out to Jim and Agra Tech when I came to FruitWorks/IFG."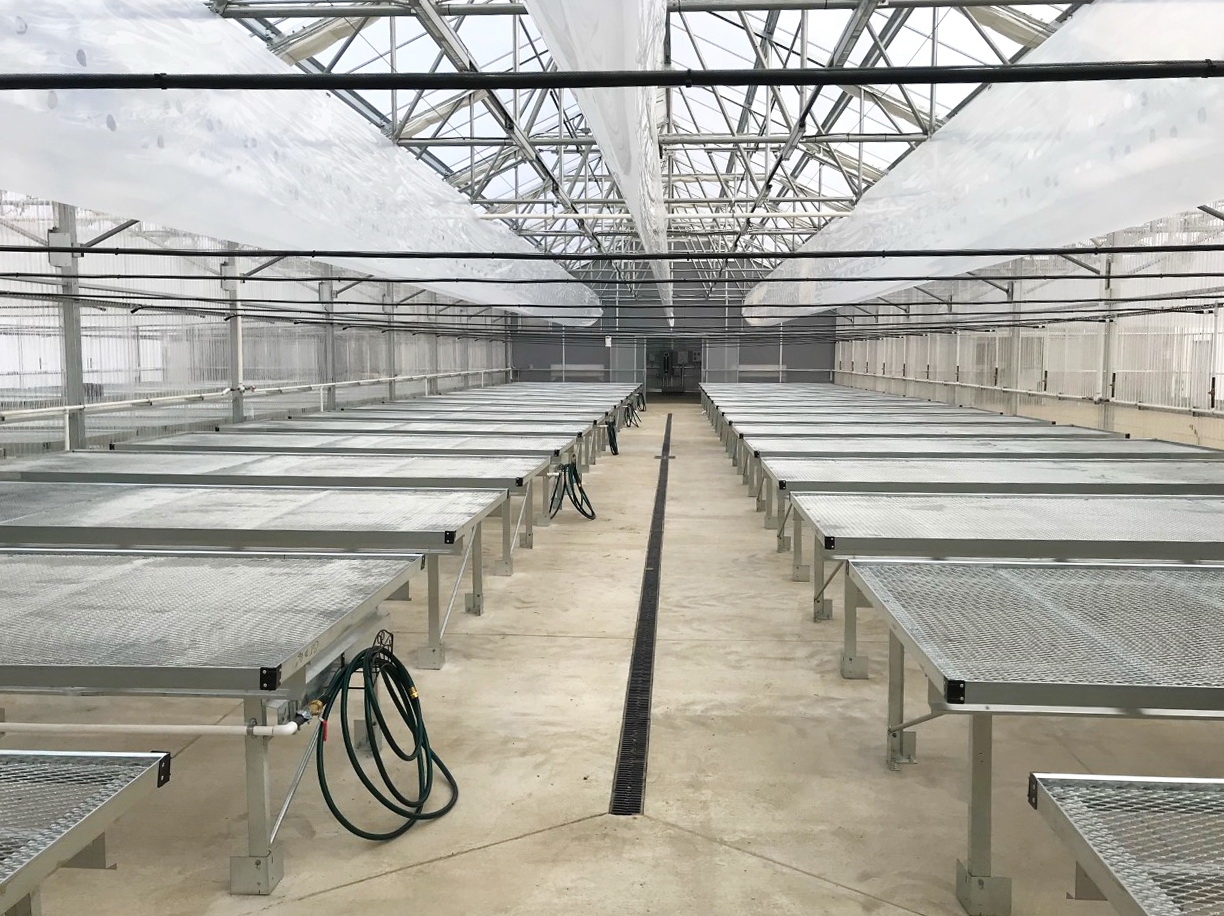 The Agra Tech greenhouses that they acquired will soon be the workhorses of their new campus. "The process will kick off in July and August," he said. "And those are initially the crossbreeding crosses that will start out in our plant laboratory. And then they're grown out in a test tube in a growth medium for a period of about three months. After that, we move them into the greenhouse that happens around November 1 through roughly March 15. We keep them in the greenhouse during that entire time, and then we start to acclimate them by taking them out to the field to be planted."
The Agra Tech greenhouses will enable Bracken and his crew to control every aspect of the process. "With these greenhouses, we have got all of the climate aspects controlled. So, if it gets too warm or cold, we can control everything, including the humidity etc. Once we determine that the threat of frost has passed, we go ahead and put them into the screenhouse. This hardens the plants for transplanting. Once they're hardened off and shaded somewhat from the sun, we can take them out of the screenhouse and then we are ready to take them out into the field."
Cherries are the second crop that FruitWorks/IFG develops, Bracken explains. "People love cherries. They're never really a lot of them around and especially in California. It's been concentrated in the Delta region, Lodi, Stockton and then up north obviously in the Pacific Northwest. What we're doing is working on what are call low chill cherries, so that we can go ahead and grow them down here where we don't have rainfall issues, which can cause the fruit to split. With cherries, there is a lot longer lead time. Because whereas we can plant a potential grape variety out in the field and see fruit after three years, it can take up to seven or eight years to get a crop where you can actually take them and have something to evaluate."
The construction of the three Agra Tech greenhouses went seamlessly, according to Bracken. "The greenhouses were built by Ag-Con Construction, a company that is in San Jose, CA and owned and operated by Ray Pound. It took about four months to get them all up with a crew that fluctuated between 3-6 people. Because our structures include positive pressure houses, it was a little more involved. With Agra Tech's positive pressure system, when you open the door, you get a push of air in your face and the reason for that is that we're trying to keep pests out. And so generally speaking, insects can't push upstream against of burst of air. So, in the end, there was a lot of extra thought planning and ultimately constructing these systems within each structure, and that's where Agra Tech and Ag-Con Construction were so important."
Working with Agra Tech has been a great experience during every stage of the development and construction, Bracken said. "Jim Bergantz is dedicated and extremely thorough with a ton of knowledge to bring to the table. We were asked to get several bids on the greenhouses, which only made our decision to work with Agra Tech easier. The others came at it with a 'one size fits all' approach, but we had so many things we needed custom done, Agra Tech was a perfect match for us on project."