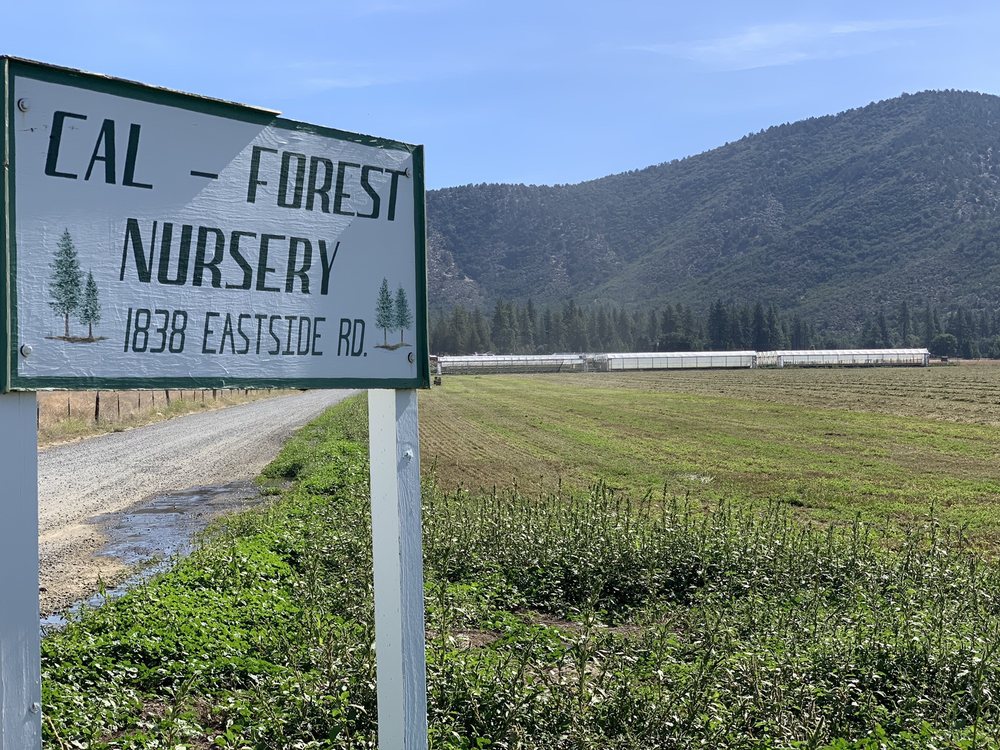 To grow 25 million conifer seedlings, CalForest Nurseries (a Division of Growpro, Inc) utilizes more than 600,000 square feet of greenhouses manufactured by Agra Tech, California's leading manufacturer of commercial greenhouses.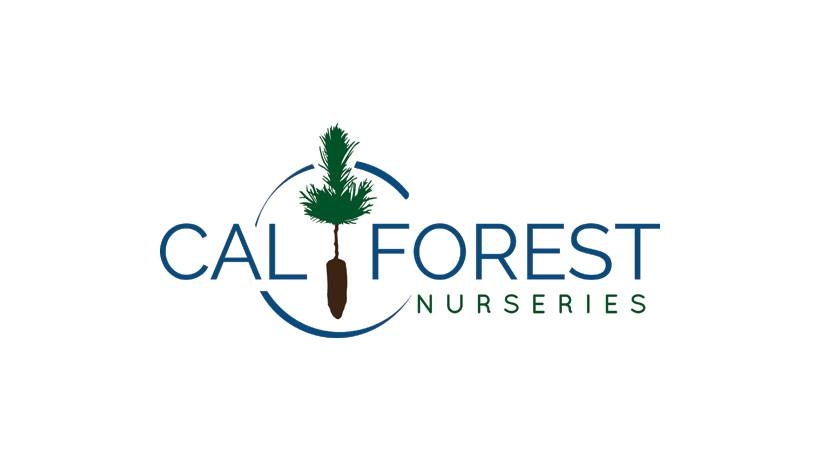 CalForest is the largest independent container reforestation nursery in the Pacific Northwest. Their customers include private timber companies, non-industrial private landowners, and public agencies throughout the western United States.
The nursery was established back in 1978 in Covelo, CA, by Tom Jopson to grow conifer seedlings for reforestation. Tom grew 200,000 seedlings in the first year and the business grew exponentially. A decade later, the business was moved to its current location in Etna, CA in Siskiyou County in order to better serve the reforestation activities of its ever-expanding customer base.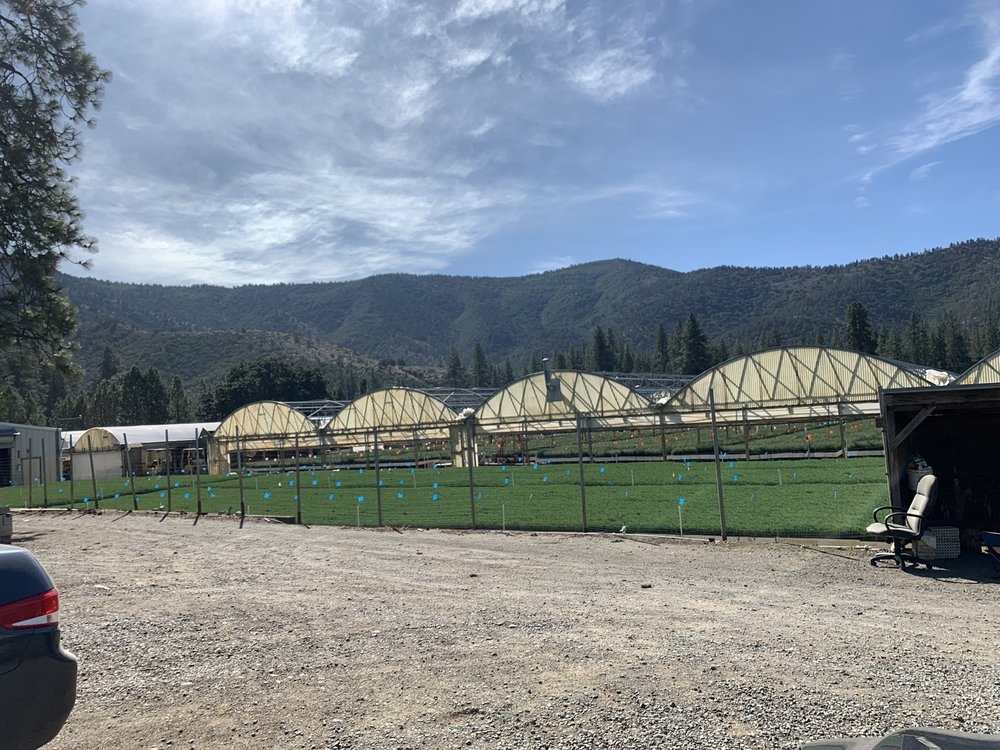 Cal Forest seedlings are grown under contract, with locally collected or improved orchard seed provided by the purchaser. Seedlings are grown for one season in Agra Tech greenhouses that are designed and managed specifically to grow high-quality conifer seedlings in containers for outplanting purposes.
According to the company's website (www.calforest.com) CalForest specializes in minimizing seed use, particularly with scarce and valuable seed lots. They feature a highly uniform irrigation system, proper fertigation equipment, maximum exposure to ambient conditions, daily crop records, and production equipment that allows for rapid and accurate sowing and packing. At the end of the season, seedlings are packed, put into cold storage, and ultimately shipped by refrigerated truck to customers.
CalForest has successfully grown a wide array of conifer species over the years, but their two best-sellers are Douglas Firs and Ponderosa Pines.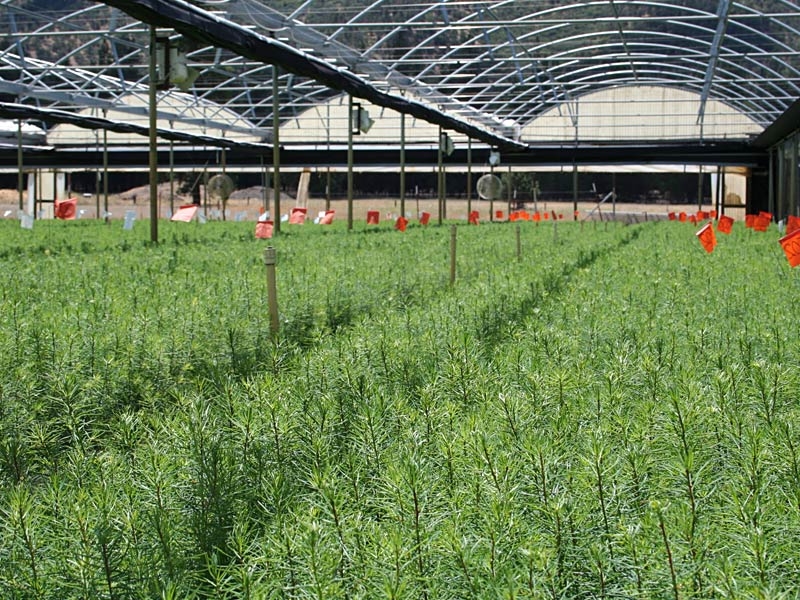 The company's Founder and Owner Tom Jopson described the genesis of CalForest. "I met a guy at a party in UC Davis, the school I got a Masters in Horticulture," he said. "They wanted to start an outfit in Covelo, CA (Mendocino County) where I had worked for a couple of years previously hauling hay. They bought a ranch there and wanted to start a tree nursery seedling nursery. At first, I told them no, but later on, I decided to move there. It started modestly--I think we started that first year (1978) selling 200,000 seedlings, but only sold about 20,000 of them. So, we were definitely learning along the way."
In 1988, CalForest Nurseries moved to its present location in Etna, CA. "At that time, we were growing about a million trees a year," Jopson said. "Gradually we did forest service contracts and eventually convinced the timber industry that planting containerized seedlings was a good idea. They were planting bare root seedlings primarily up until then, but gradually they realized that container seedlings performed better in the field, at least in California. And we also got better at growing them over the years. So, the business just grew pretty steadily, and then there were some big fires.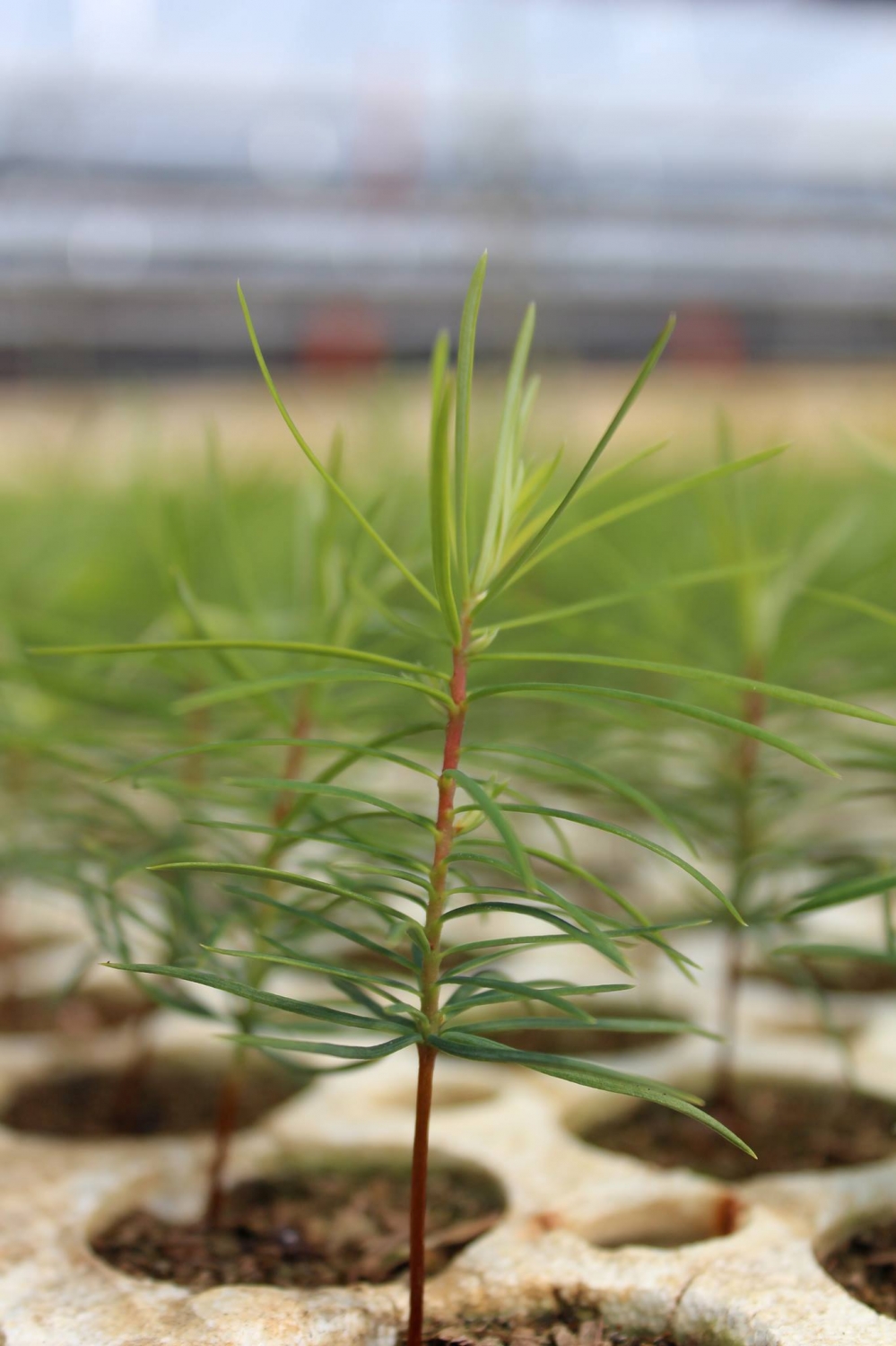 CalForest Nurseries grew quickly after one significant event took place in 1992, "The Fountain Fire in Redding, CA was a watershed moment for us when 50,000 acres east of Redding were burnt to the ground," Jopson said. "We had to quickly grow two million additional seedlings, which really forced us to grow and development of some new techniques. That's where the greenhouses came in because we learned about photo period enhancement at that time. It's where we blackout the greenhouse to help with growing Douglas Fir trees particularly. Agra Tech helped us build these Blackout Curtains into the greenhouses to shorten the days essentially. It causes the Douglas Firs among others to grow buds, instead of just growing vegetatively."
Over the years, the nursery has acquired numerous Insulators from Agra Tech. "We've gotten really good at building them as you can imagine," Jopson said. "Now we grow approximately 25 million seedlings now and they all start in greenhouses."
Agra Tech came through for Jopson during the COVID, earning kudos for its over-the-top customer service. We ordered an Insulator greenhouse from Agra Tech in early December of 2019. We put the deposit down and then when the COVID came around, it was a mess. We were worried that the pandemic would delay delivery but they got us everything in the nick of time. So, I was really happy. I mean they stuck by their guns and delivered the house to us on time, even though there were difficult circumstances."
Working with their Agra Tech current rep, Sales Engineer Kent Wright, Jopson has nothing but great things to say about his knowledge, accountability, and overall approach to customer service. "Yes, they've been really good, and Kent is wonderful," Jopson said. "They developed new gutter systems for us and replaced them, and they've come through for us in many ways. That's why I will definitely continue to use Agra Tech because their products work and they are willing to step in and help us when needed."