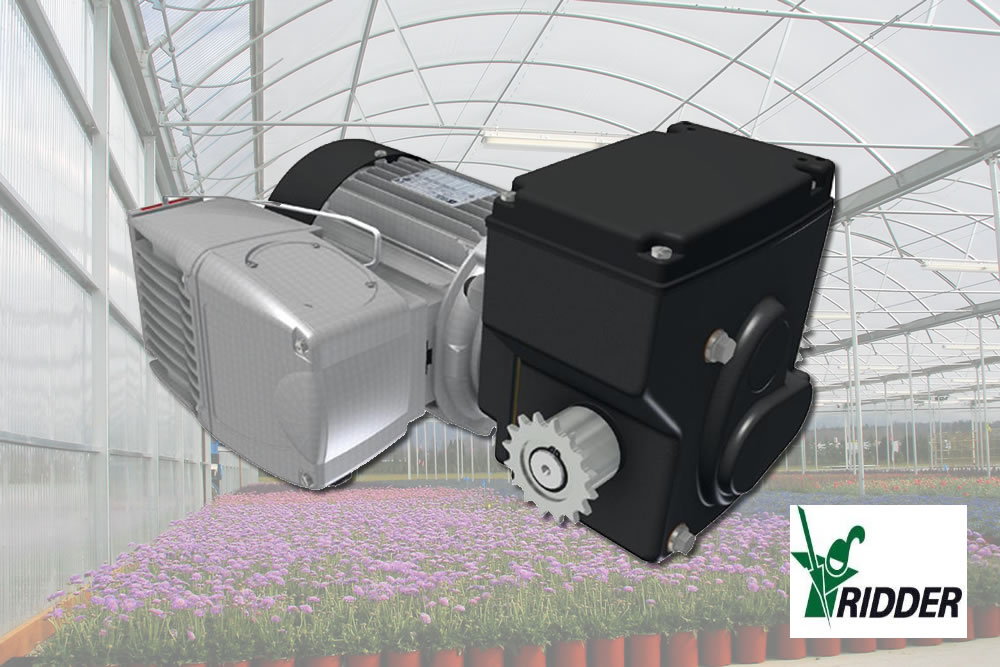 By aligning itself with top companies worldwide, Agra Tech, Inc. is able to be on the cutting edge of every aspect of the commercial greenhouse farming industry and offering its customers world-class solutions. One of these beneficial relationships is with Ridder/HortiMaX North America, a global company with local offices in Ontario, California, Wisconsin and North Carolina. By incorporating products and systems manufactured by Ridder/HortiMaX North America into greenhouses made by Agra Tech in Pittsburg, CA, it is an alliance that benefits both parties, as well as greenhouse growers and ultimately consumers.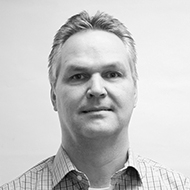 Ron Daemen is the President of Ridder/HortiMaX North America and pleased to be working with Agra Tech. By strategically looking at new products and systems and other ancillary products all the time, this international company with offices in seven countries, has already become a major player in the United States.
Ridder/HortiMax North America is always looking to support greenhouse growers worldwide to achieve better results through best fit growing technology together with their partners in the industry, including Agra Tech.
Daemen explained the business relationship his company has with Agra Tech, Inc., one of the world's largest manufacturers of commercial greenhouses. "Agra Tech is a reseller of our products and systems and for that reason they know us very well. With their knowledge and experience and our wide range of solutions for their customers all over the country, we work well together."
The products and solutions that Ridder/HortiMax North America offers fit into three categories: Climate & Energy, Water & Nutrition and Labor & Productivity. By utilizing a strategic combination of these, the company can devise a solution for any greenhouse grower. Recently, Ridder/HortiMax North America also jumped into the climate screens industry, to add yet another product to its impressive lineup.
Ridder/HortiMax North America has been involved in several major greenhouse projects in the U.S., including Gotham Greens, a company that designs, builds and operates commercial scale greenhouse facilities in urban areas for fresh vegetable production. Since commencing production in early 2011, Gotham Greens has quickly become a worldwide pioneer in the field of urban agriculture and one of New York State's leading producers of premium-quality, greenhouse-grown vegetables and herbs.
Ridder/HortiMaX North America is currently focusing on several U.S. greenhouse growing categories, Daemen explained. "Right now our customers are growing vegetables and marijuana in states where it's legal and once more and more states legalize the recreational use of marijuana that market will grow. We also want to get more ornamental flower growers as customers, because we see significant future growth in that area. Whenever we decide to go after a certain market, we first have to determine its size and how our products can best serve it."
Agra Tech and Ridder/HortiMax North America forged an alliance officially four years ago. "We started working with John Pound and his team at Agra Tech back in 2011," Daemen said. "But they actually began purchasing Ridder products back in the 1990s. I expect our relationship with Agra Tech will continue to flourish, because they are a strong company with an impressive track record. We both value customer service and that is important to any business relationship, because in the end we want to serve our customers and the industry. Here at Ridder/HortiMax, we believe in treating the customer how we would want to be treated, and I know that the Pound family does too."
It's a two-fold mutually beneficial alliance, because Agra Tech brings valuable leads to Ridder/HortiMax North America and vice versa, according to Daemen. "With our products and systems and Agra Tech's knowledge and skills, we can provide a great combination of viable solutions for any greenhouse operation—large or small and regardless of what they're growing."
What does Daemen think about the future of commercial greenhouse growing in North America and worldwide? "It looks exceedingly positive. Consumers are demanding better quality and healthier food. Today's greenhouse technology will help growers to deliver on these demands. At Ridder-HortiMaX, we're always doing research and development to come up with better products and solutions, so that we can best serve our partners and customers all over the planet."