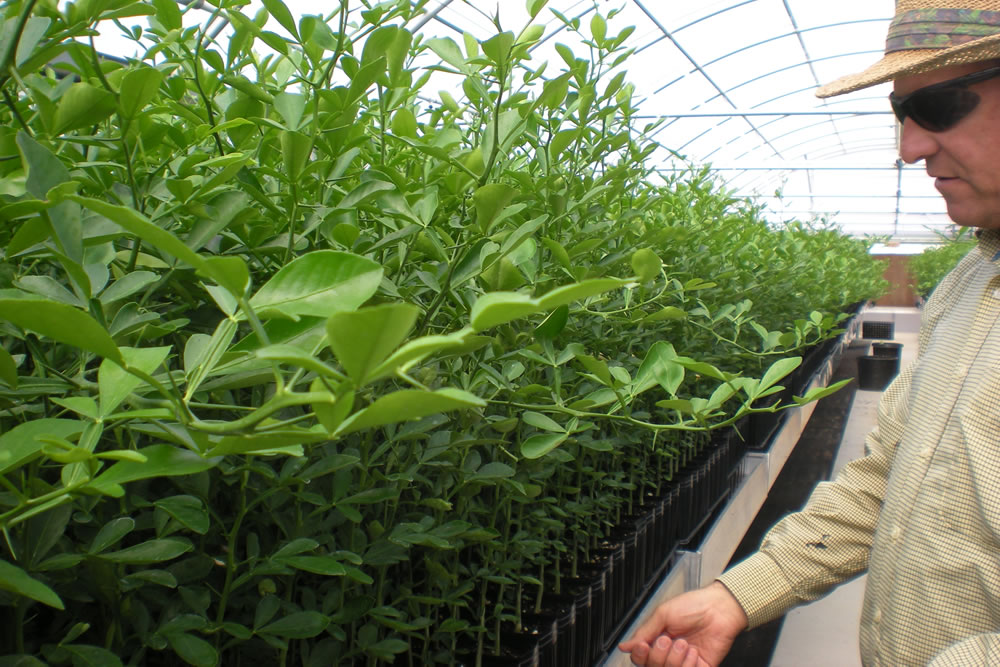 When a large citrus nursery discovered that the Asian citrus psyllid (ACP) had been sighted in southern California and was coming their way, they needed help and they needed it right now. An aphid-like insect, the ACP will destroy every citrus tree it encounters and there is no way to stop it, so the nursery called Agra Tech, one of the world's leading commercial greenhouse manufacturers, located in Pittsburg, CA. They also worked with Ag-Con, a greenhouse construction company located in San Jose, CA. The professionals at Agra Tech and Ag-Con possess more than 300 years of combined experience, designing and building controlled environment structures.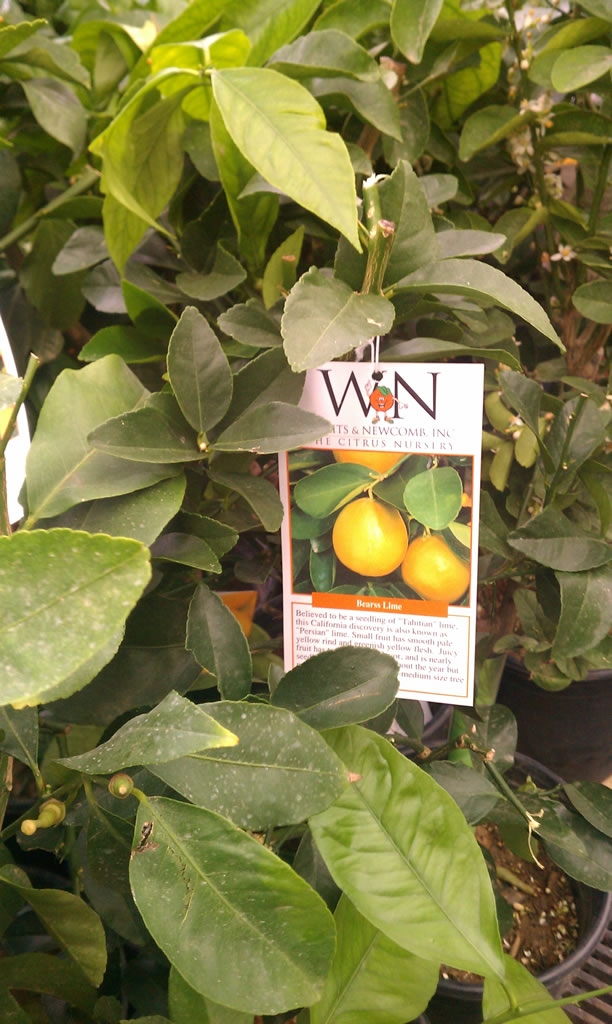 Located on 190 acres at the southern end of the San Joaquin Valley, Willits & Newcomb, Inc. (W&N) is a full-service wholesale citrus nursery serving commercial growers and retail nurseries in California, Arizona and Nevada. The nursery grows a full range of citrus products, including ball-and-burlap trees, retail nursery trees, as well as citrus propagation materials including seed, budwood and seedlings. W & N citrus trees can be found in Costco's each spring season.
W&N has grown and today the nursery produces 350,000 citrus trees and climbing. W&N's citrus propagating materials are shipped to nursery people and researchers in over 110 nations worldwide. The company expanded into selling trees into the retail markets beginning in 1992 and continues to grow fabulous trees for that market.
W&N's General Manager Gary Moles has been in the nursery business more than three decades, so he knew that the discovery of the ACP could potentially be the demise of W&N. "We knew we had to start going 100% indoors, in order to get full protection from the ACP and we needed a system we could rely on," he said. "Thankfully, we called upon Agra Tech, because they knew what to do. The first part was the design and then the construction of what we call a head house. It's the Cadillac of protection, using positive pressure. It pushes out the insects instead of sucking them out. If there is a breech in the head house, there is enough air pushing out to not let them in."
Other modifications devised by Agra Tech have made life a lot easier for W&N, Moles explained. "We now dispense air more evenly and have cut down the noise of the system, which is better for our employees. We can have up to 40 people working in the head house, re-planting, shipping trees and doing their daily work, so we want it to be as comfortable as we can for our people. We also wanted to make sure that there is enough ventilation in the head house, so that everyone can work there."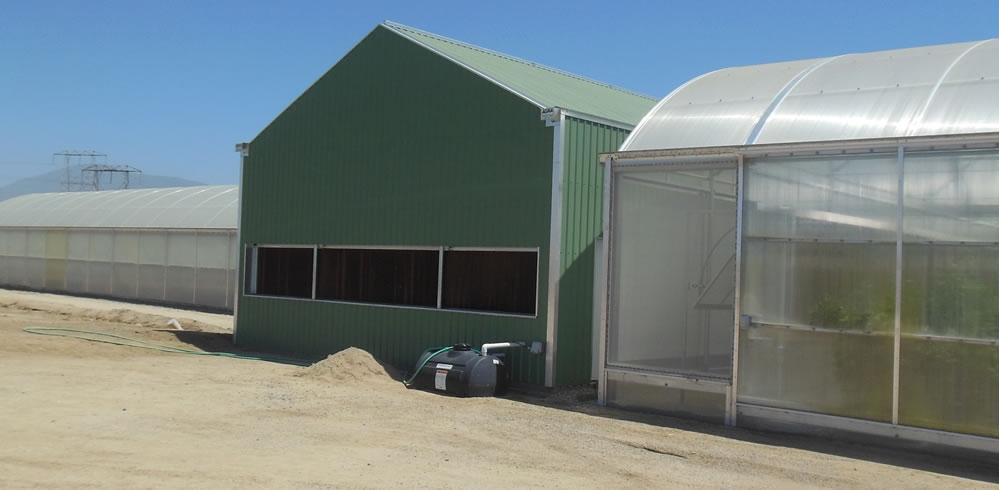 Willits Newcomb Connector House with covered breezeways allow passage between houses while keeping the pests out.
Moles credits both Agra Tech and Ag-Con for the head house's success. "We have a great relationship with both companies," he said. "Between the two of them, they designed and built this head house (also called an insect exclusion structure) for us and it took a lot of work to get it done. It's a one of a kind head house and a working area for our people. It connects three of our greenhouses and is completely climate-controlled, so that we can store the heat in the wintertime and vent out the heat in the summer. We were looking for a viable and affordable solution and Agra Tech, in conjunction with Ag-Con hit a home run."
Moles wants to keep working with Agra Tech and Ag-Con, because he values their expertise and out-of-the-box thinking, he said. "We are now looking for other projects to do with Agra Tech and Ag-Con. We're going to upgrade two of our existing greenhouses to make them climate controlled. We bought them ten years ago, so it's time. We've been blessed to work with these two companies, because they're attentive, available and are all about finding answers for us. We're confident that the bugs will stay out if and when they do arrive, because Agra Tech and Ag-Con are helping us to achieve it."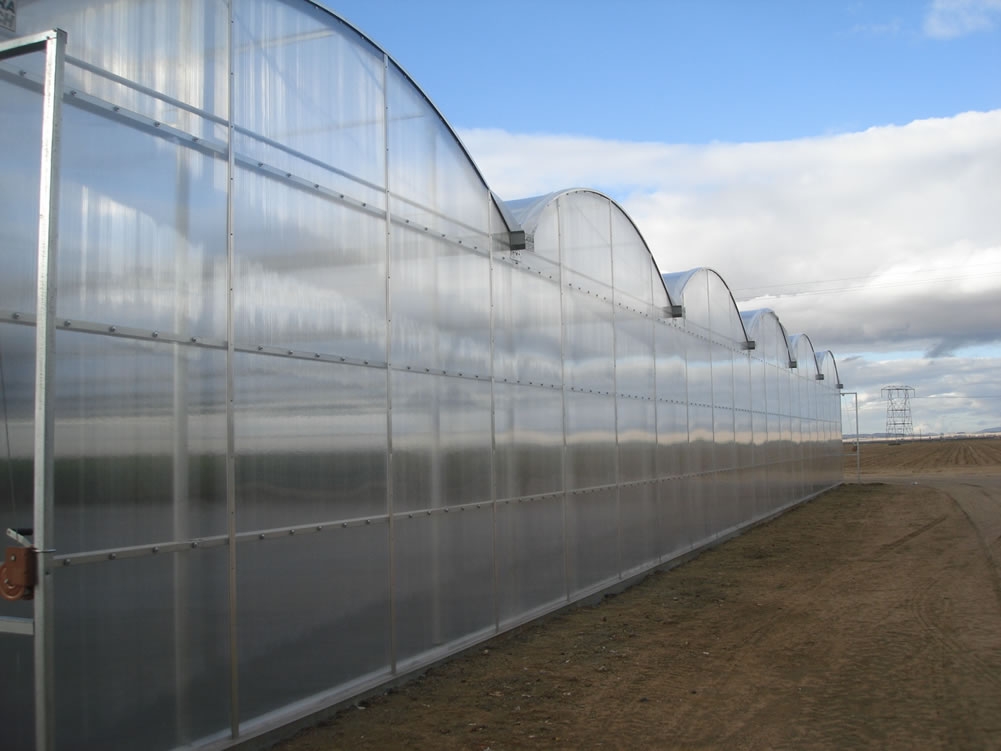 Willits & Newcomb Insulator Greenhouses
Jim Bergantz, sales engineer at Agra Tech loves helping companies like W&N, he said. "I really enjoy helping customers by working together with Agra Tech's technical team to create the best possible solution! Working closely with John, Eloise and Anita Pound at Agra Tech is amazing. Then out in the field, with a customer like W&N I take their knowledge and collaborate with John's brother Ray Pound of Ag-Con on-site at the customer's location. It's incredible to be a part of this all-star team and when you see what we create and build for our customers, it makes me smile widely and with great pride!