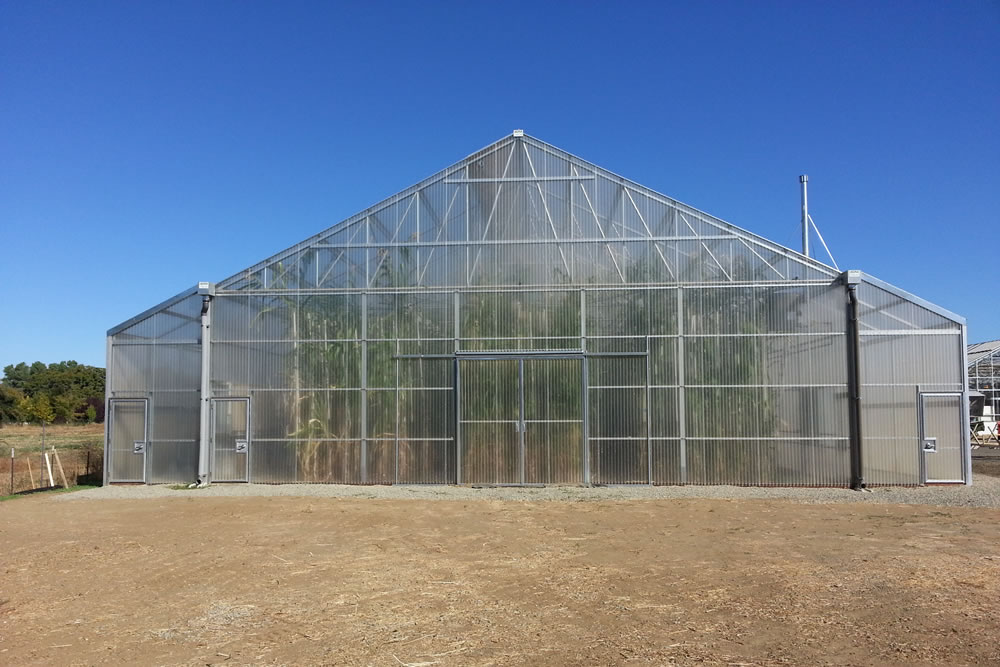 With a 16-foot eave height greenhouse manufactured by Agra Tech, UC Davis is able to perform research and development on various types of crops. As a part of the Department of Plant Sciences at UC Davis in Davis, CA, the College of Agriculture and Environmental Services (CA&ES) maintains a total of 162 greenhouses, and one of their newest one is a custom-made 4,500 square-foot greenhouse made by Agra Tech.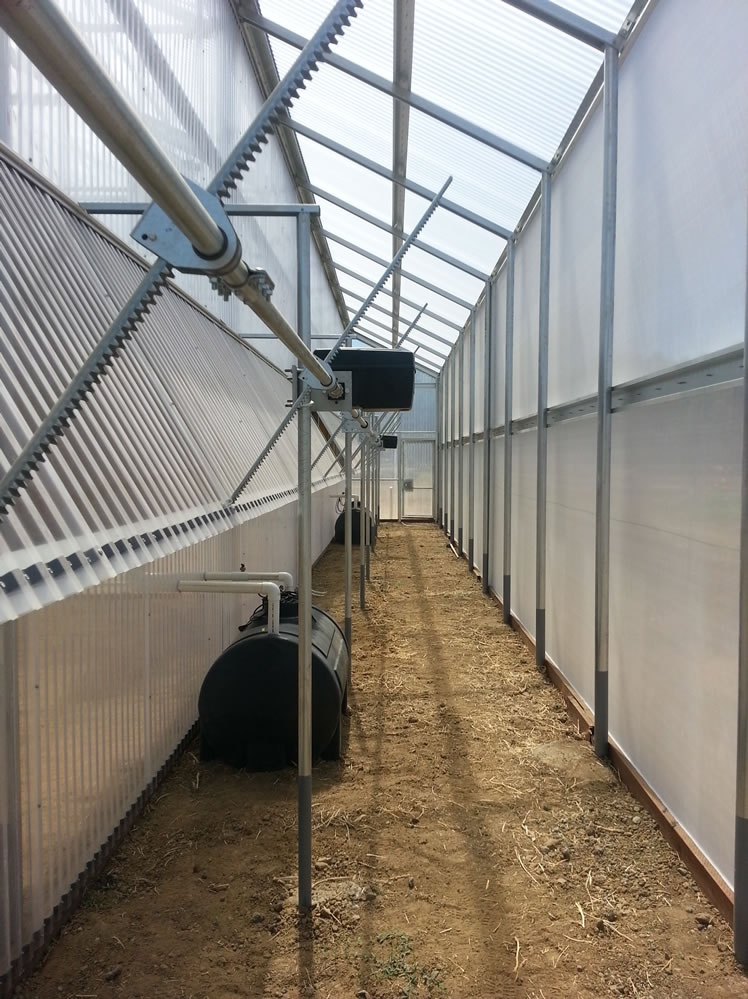 Garry Pearson, CA&ES Lead Greenhouse Manager described the project and its main goal. "We call it the 'Tall greenhouse' project among ourselves, because basically it is a greenhouse where a wide variety of crops that can be grown.
Creating and controlling the ideal climate for the "Tall Greenhouse" was a tall order, Pearson said, but by working with Agra Tech, it was achieved. "Our goal was to create a greenhouse environment that has the same exact climate and conditions you'd find in the tropical zones of the world. We're in a Mediterranean climate here in northern California, so we obviously need a greenhouse to control the marriage between the greenhouse, the climate and the plants.
"By working with Adam and Ray Pound at Agra Tech and Ag-Con Construction respectively, we now have a greenhouse that allows UC Davis to grow crops that are 24 feet tall in a microclimate that features high humidity, which is essential for the crops being studied. The Pounds at Agra Tech were able to meet our requirements in a very cost-effective way and they were involved in every aspect of the design and manufacturing of our 'Tall Greenhouse.' It's a 4,500 square foot greenhouse and it's working perfectly. It's easy to work with Agra Tech, because they have a lot of experience and knowledge and they're not afraid to take on new challenges as well."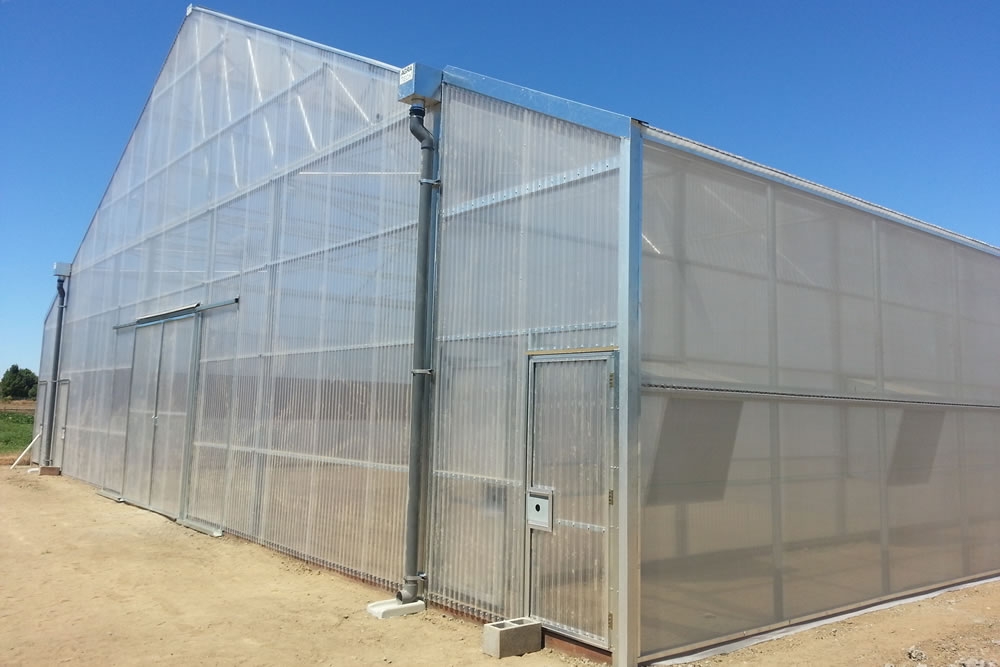 Solar Light 50 with insect exclusion lean-to