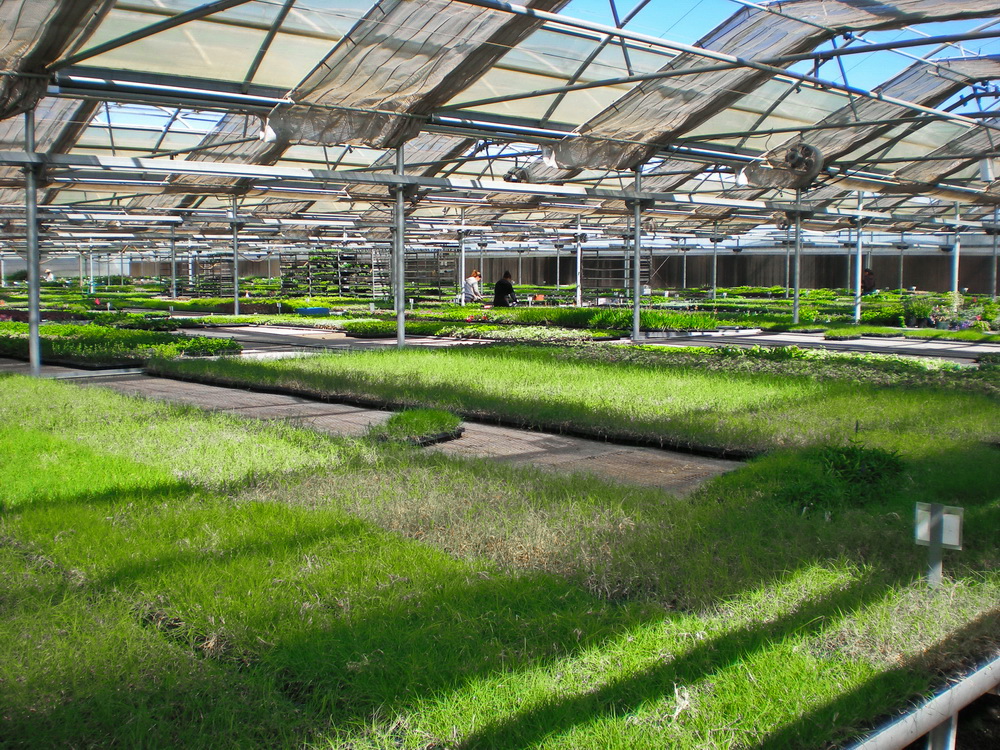 Takao Nursery: A Family Business for Six Decades and Growing Strong!
Takao Nursery is a third-generation family-owned and operated business that initially began as a small landscape company in Torrance, CA in 1960 when Founders Howard and Fumiko Takao turned the company into a wholesale groundcover nursery after purchasing land in Fresno, CA 19 years later.

In the nineties under the second generation direction of Danny Takao, Takao Nursery transitioned into perennial propagation full-time. Currently, Takao Nursery grows all of its plants in a collection of commercial greenhouses manufactured by Agra Tech (ATI) in Pittsburg, CA, a 47-year-old company.
In the early days, Takao Nursery focused primarily on growing new patented varieties from breeders around the planet. In 2000, they began growing drought-tolerant plants after anticipating a future demand based on California's reoccurring droughts, according to the company's web site.

Danny Takao now has his daughter Lisa Takao-McCall running the show as she takes it further into an industry that has changed dramatically in so many ways. "I've always been fascinated with this industry even as a small child," he said. "So when I started managing our family nursery, I wanted to learn how others operated and that led to meeting a lot of good people."

Danny has never been afraid to play pivotal leadership roles in all of the trade organizations he has been involved in. He served on the Ohio Florist Association (OFA) Growers Committee which lead to a board seat and then later became the organization's President through the 2008 recession and the passing of its Executive Director John Holmes. Since then, Takao has sat on boards for Florastar, UC Davis Advisory Board and HRI Board and is also currently the Western Region President for The International Plant Propagators' Society (IPPS).
IPPS is an international association of plant production professionals with 1,600 members. It provides a forum for sharing plant production knowledge with the aim to improve the professionalism, knowledge and skills of its members. They meet regularly on a regional and international level by attending educational conferences, tours, field days and workshops. The Society offers various scholarships, research grants and exchange programs.
By changing with the times, the nursery has been able flourish and continue the Takao family legacy. "Currently our focus is on drought-tolerant varieties and California natives," Lisa Takao-McCall said. "We have expanded in that direction because we see a need in the market with California's drought situation. And there is limited availability on these varieties because they are so difficult to grow."
Danny Takao saw that adapting and changing was the right way to go, so he pursued it. "The one thing I have observed over my career is change," he said. "Those who weren't able to adapt and change to the times were not able to continue on with their business. It was a lot to learn in understanding how to propagate those plants and grow them under greenhouse conditions to keep on schedule. But it's worked out great as sustainability and using less water have become major drivers of the new landscape."
Part of their success has been a fruitful relationship with ATI. "Our relationship with ATI goes back a ways," Danny said. "We started with John Pound back in the early eighties and it was the first greenhouse we purchased. We have approximately 170,000 sq. ft. at both sites from Coldframes to gutter-connected houses. Our original site is now used to house our stock plants and our Polk Site is where the liner trays are produced. We started running out of space during our peak winter months at our Polk Site so we decided to put up some ATI Coldframes we had taken down from our original site. After 25 years they're still in good shape. We have another 3 acres that have been graded but that will be Lisa's decision on building more houses. The Coldframes and the original house we built with our crews. The newer house had the roll roofs and were built by Ag-Con which is owned by Ray Pound, John's brother. We usually don't need to deal with ATI much, except for some parts that wear out over time. But the relationship has always been good. Jim Bergantz is their salesperson for us and always helping with any information we might need."

Lisa described the growing process from start to finish. "I think our strength is in propagating delicate varieties and being self-sufficient. We grow all our own mother stock, which we keep at our original site a few miles away. Each day we are harvesting our own cuttings, sticking, and shipping. Our focus is on custom orders – customers tell us what varieties they want and when they want it and we grow it just for them! We are very customer concentrated in that way. Our main facility is made up of Agra Tech greenhouses. We started with bare land in 1999 and they helped to make our vision a reality!
"We maintain our own mother stock and primarily stick to order. We know how long each variety should take to root, and to finish," Lisa said. "We pinch all our liners multiple times to try and deliver a final product that is ready to grow and will require less work for the grower down the road! We are sticking and shipping every week of the year! Lavenders are very popular for us, we carry over 40 varieties. We have become well known for our lavender liners."
Another winning formula for Takao Nursery is the use of Ellepots, Lisa explained. "Ellepots are a biodegradable paper that holds a growing medium (you can put your own recipe inside) used in propagation. We did not invent them, the concept is from Ellegaard, a Danish company. It was brought to the US by Blackmore Co, who is also our Ellepot tray and Ellepot paper supplier. We have found them to have far superior results in propagation – from reducing propagation times, to better handling and less stress to the plants. They're also fast to transplant for our grower customers."