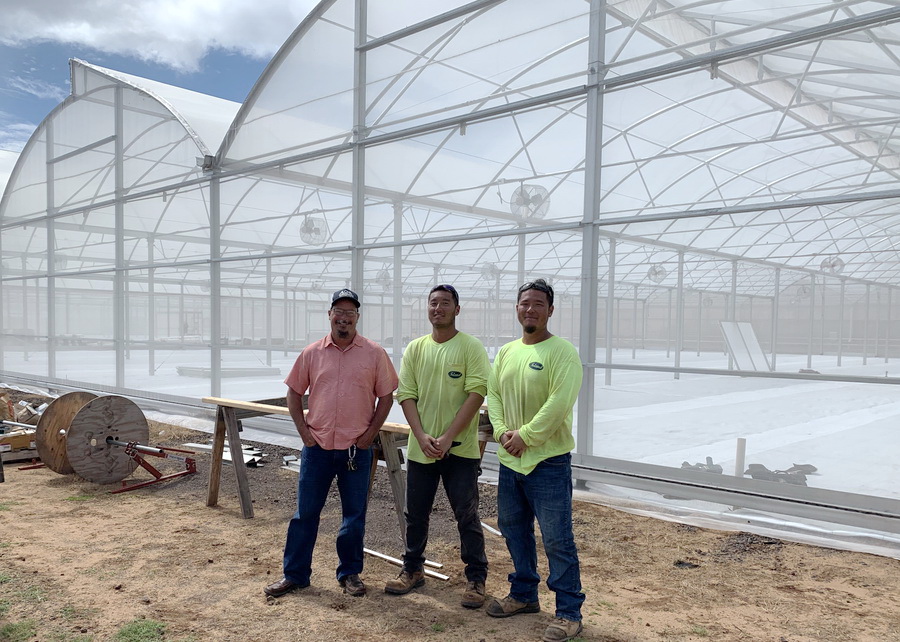 Need a New Agra Tech Greenhouse in Hawaii? IGS Says "Isle Do It!"
Island Grower Supplies LLC (IGS) Waimanalo, Hawaii is a locally-grown company that sells agricultural, nursery, landscape supplies and equipment, and are a licensed contractor that specializes in greenhouse construction, design, repair, and maintenance.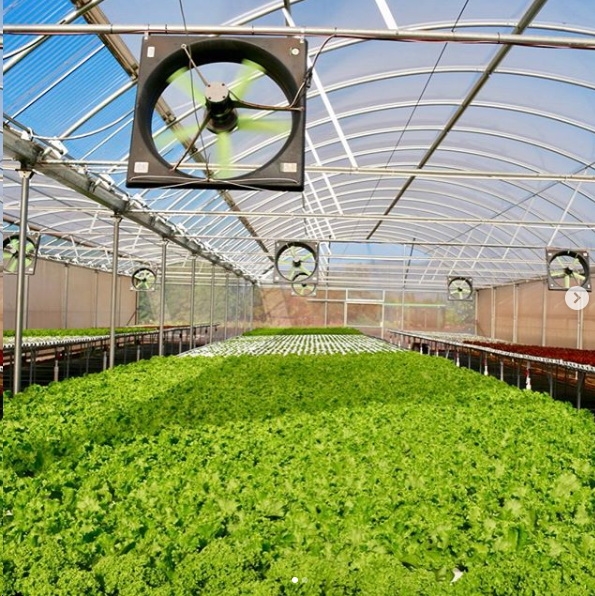 In 1993, the company's Founder, Fred Humphrey, built his first Agra Tech greenhouse on his farm in Waimanalo, and in 1996 started selling them in Hawaii. Agra Tech is a 45-year-old family-owned greenhouse manufacturer based in Pittsburg, CA. IGS has built Agra Tech greenhouses on every island but Molokai over the years while establishing a strong reputation for excellence. The largest Agra Tech greenhouse that IGS built was 300,000 sq. ft. for seed production and the smallest was 18' x 24' for an orchid collection on Maui.
As a nursery owner and presented with a troubling lack of product availability, Humphrey began looking for an alternative source, which led him to the mainland and eventually Agra Tech. "I owned a nursery and was frustrated with the local distributors not having inventory when I needed supplies," he said. "One of the local nurseries wanted greenhouses so I purchased four Agra Tech Thermolators and resold them for a profit."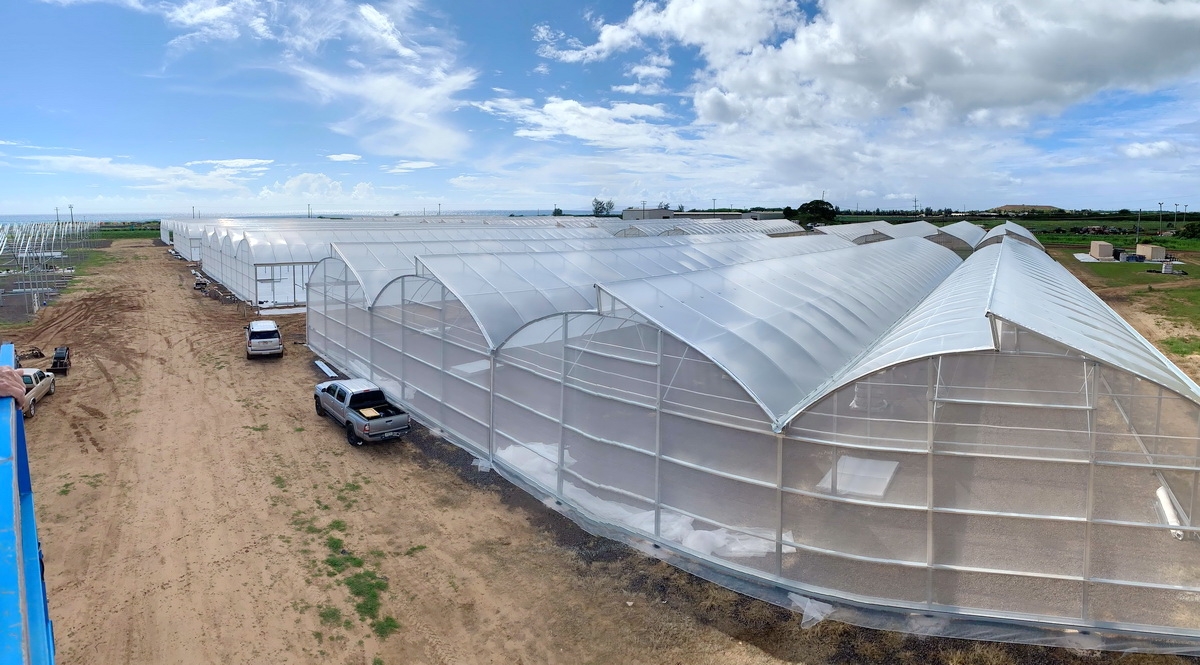 Every year, Humphrey sold more and more Agra Tech greenhouses, but without professional builders on the Islands, the amount of time spent helping the customer with construction was consuming a lot of his and our time, he explained. "A good friend of mine was the only professional greenhouse builder I knew and trusted. So, I started doing side jobs with him as I liked the change of pace and learning something new. He taught me things like layout and setting columns. He didn't want the headaches associated with a large crew and the office side of running a business. The lack of professional builders was hindering greenhouse sales so I hired him as my foreman, got my contractor's license, and started building greenhouses. All of our profits were re-invested into tools and equipment, so we do not have to rely on rentals."
As a veteran greenhouse grower who knows the agricultural scene in Hawaii like the back of his hand, Humphrey is well aware of the fact that locally grown crops are incredibly important for food security in the Islands. "We are very far from our sources of food and if something should ever happen, we need to be able to produce more of our food right here. We currently only grow about 25% of our produce and import over $3 billion more. Why import a head of lettuce instead of growing it here? The economics make no sense and as freight costs increase the profitability of growing here makes it more and more feasible as a business model. Cannabis is legal medically but I think we will have recreation soon and much of the infrastructure for growing things like ornamentals has aged out and will need to be updated or replaced soon."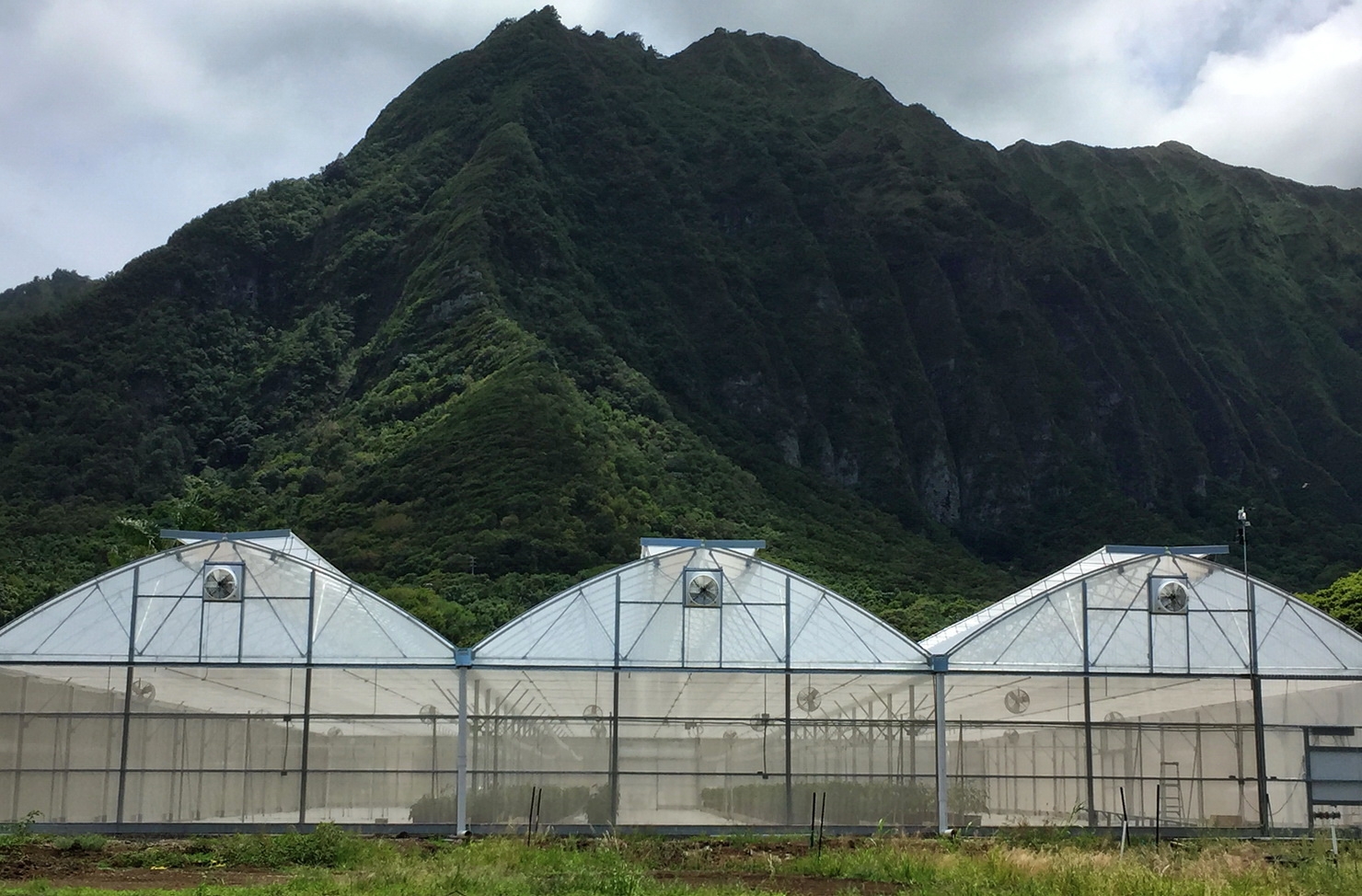 Humphrey appreciates Agra Tech for their ability to offer him a turnkey greenhouse from one source. "We have cold frame greenhouses in stock as well as coverings and spare parts. If there is a problem during construction our customer is often not involved, as we can solve it and not miss a beat during the build process. Problems can happen sometimes and insulating the customer from them is valuable. Agra Tech offers exceptional quality, provides value-added service and stands behind all of their products. Their customer service and support stand above the rest, and they are great partners before, during, and after the purchase. Even if we do not build it, we can offer partial construction and or help the customer's crew. You can call us and speak to someone with 20+ years in greenhouse construction and we will usually visit the site if we are on the same island."
There is a lot of knowledge and experience all in one place when you work with IGS, Humphrey said. "Our foreman has a degree in agriculture and managed one of the Islands largest tropical plant nurseries prior to moving back to greenhouse construction. I was a grower and nursery owner, and our warehouse manager has 19 years in the industry. Our hope is that our experience, training, and skillset is a valuable asset for our clients."
Being prepared for the unexpected is key to IGS's success. "We have a large inventory of greenhouse materials and spare parts on hand for Agra Tech greenhouses. We know things happen in transport or on the job site. Having that spare part in Hawaii when you need it is incredibly valuable. We are never the cheapest and do not compete on price. We compete on selling quality products and great service."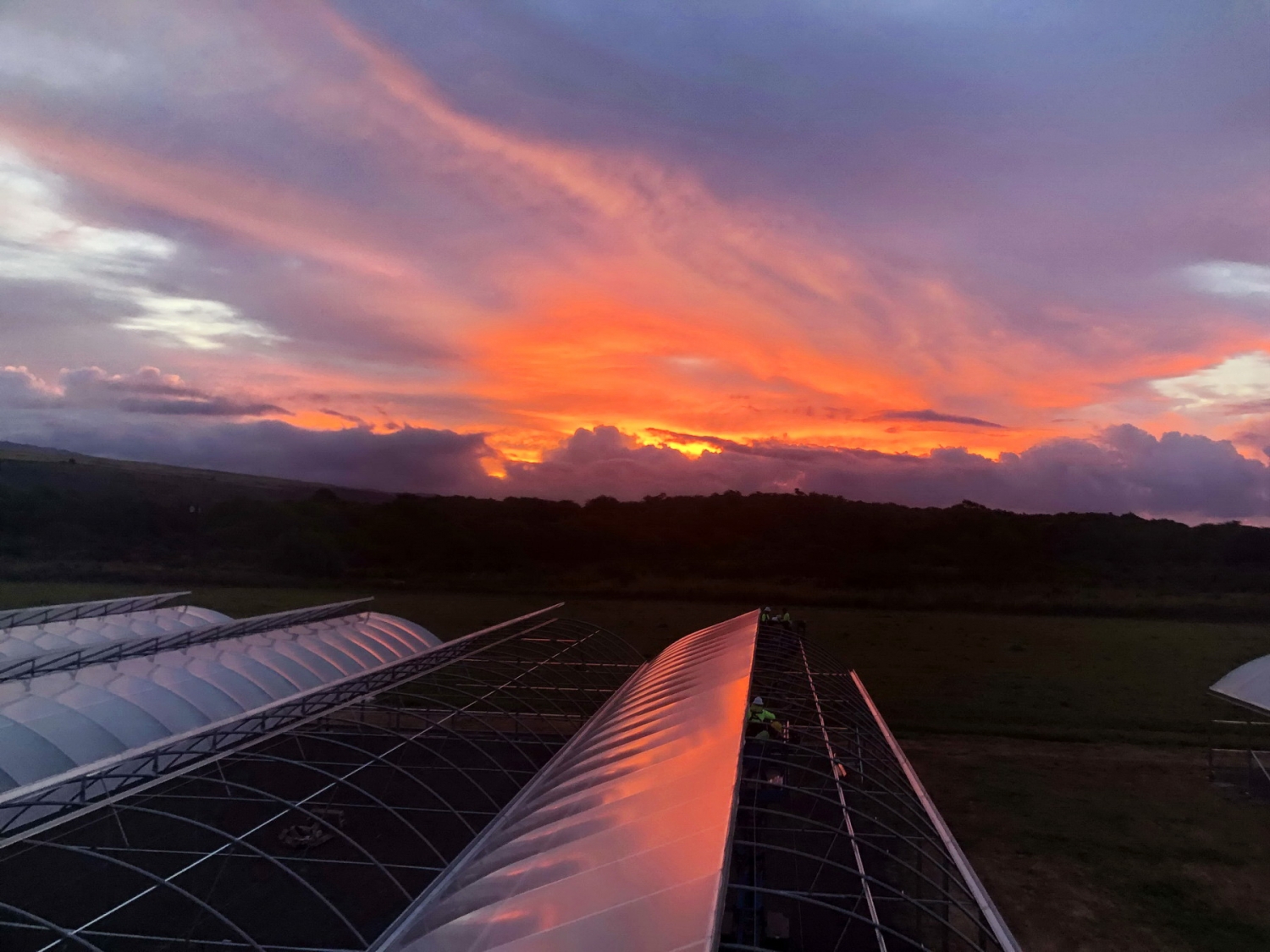 In the end, it all comes down to accountability and transparency when it comes to any vendor, Humphrey said. "First, Agra Tech has a quality product. Not the cheapest but the best value for the money if that's what's important to you. I sleep well at night when the weather gets bad knowing the greenhouses we've sold, will be ok in the morning. I'm not worried about any of the Agra Tech greenhouses that we have built. They ship the parts you need to build the greenhouse, and everything fits 98% of the time. If there is a problem, they take care of it right away. All manufacturers claim they do it but, in my experience, Agra Tech is the best at it and we have experience with several other greenhouse manufacturers as well. My main contacts are Adam Pound for my quotes and technical questions, and James Roberts is my support guy who handles parts and Steve Sullenger runs their warehouse."
What does Humphrey's future look for his company and his employees? "We have a few promising young men on our team who I hope will take over more of the construction side of the business. They certainly have potential and have proven capable of learning and taking responsibility for their own projects. As for sales, I will need to train the next person and hopefully they decide to stick with it and as they gain knowledge I can go fishing (not kidding). I plan to give the business to the employees when I am done and maybe just work in the background to help them succeed. I am grateful for their hard work and dedication. With Agra Tech as a business partner, I believe that IGS will be around for many more years to come."