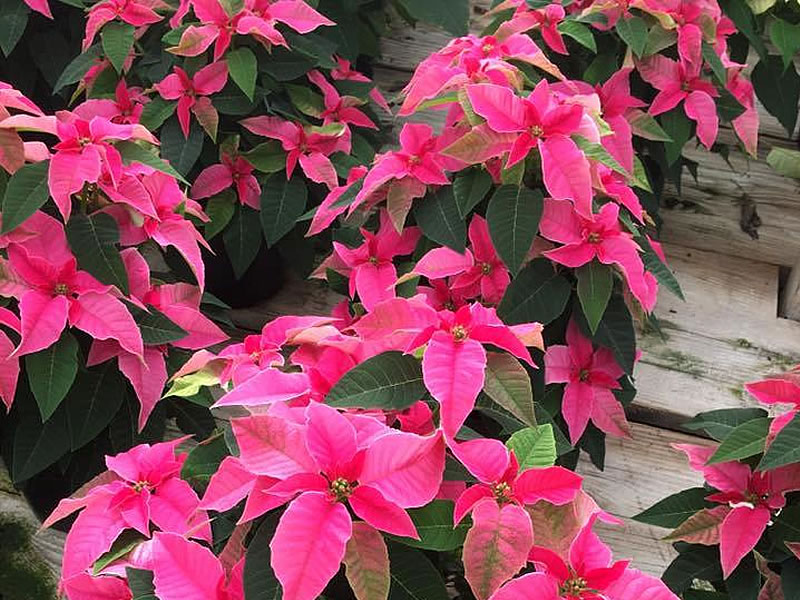 Poinsettia Grower Appreciates Six Decades Working with Agra Tech
At Agra Tech in Pittsburg, CA we're built on exemplary customer service. When we sell a greenhouse to a client, that's only the beginning. The Pound Family has established a tradition that's based on a very simple concept. If you make the customer #1, and prove it with everything you do, success will grow just like a healthy plant.
In this blog, we're focusing on Hollandale Nursery in Lodi, CA, an Agra Tech customer that is known for growing some of California's finest poinsettias. With four gutter-connected Insulator greenhouses equaling 13,000 sq. ft. combined, Owner Al Warmerdam relies on his Agra Tech structures to grow a wide variety of vegetable and blooming bedding plants and poinsettias every year.
Just like Agra Tech, Hollandale Nursery is a family business with family values, according to Co-Owner Al Warmerdam. "My parents immigrated here from Holland in the late 1950s and were sponsored by a dairy farm here in Lodi," he said. "Back then, you had to be sponsored if you wanted to come to America. My father Jerry milked cows for six years while he was saving his money to buy his first greenhouse. In 1963, he began the nursery while still working at the dairy farm, growing flowers and other plants for other nurseries.
By 1967, he was all-in with poinsettias as his main crop, and today Hollandale Nursery grows more than 300 different varieties of bloomers and veggies.
Al's dad eventually said goodbye to the cows altogether and hello to a bright future as a greenhouse farmer. With Safeway and Save-Mart as his main customers, Jerry Warmerdam bought his first greenhouse from Agra Tech and hit the ground running.

When Jerry Warmerdam began selling to Save Mart, they had six stores and now they have 160. Today, the nursery sells to all of their stores that have outdoor nurseries with an emphasis on annuals and perennials, in addition to a lot of independent growers, landscaping companies, and for fundraisers in conjunction local schools and hospitals.
"We have our hands into a lot of different things," Al said. "But we like it that way. Dad is pretty much retired at this point, with my little sister Sam and my son Bret running the business with me now. He taught us the right way and we have followed in his footsteps with pretty much everything we do here."
Al got involved in the business in 1992, after studying horticulture at UC Davis and then went abroad to complete his schooling at the University of Amsterdam, his father's alma mater. "It was a great opportunity for me to learn my parents' language and their culture as well," he said. "I learned the Dutch way of growing plants and today I still use many of the same techniques I learned there."
The poinsettia is a commercially important plant species that is indigenous to Mexico and Central America. It was first described by Europeans in 1834, and is particularly well known for its red and green foliage and is widely used in Christmas floral displays. It derives its common English name from Joel Roberts Poinsett, the first United States Minister to Mexico, who is credited with introducing the plant to the US in the 1820s.
Poinsettias are shrubs or small trees and grow in the wild from Mexico to southern Guatemala, primarily on mid-elevation, Pacific-facing slopes. Every year in the U.S approximately 70 million poinsettias of many cultivated varieties are sold within a six-week period.
The poinsettia growing process kicks off every July when the Warmerdam family starts with stem cuttings they acquire from growers in San Diego, CA, where most of the country's poinsettias are grown. During the earliest stage of growth and development, the nursery uses a sprinkler system to intermittently spray the poinsettia's leaves with water during the hot summer months. Throughout the growing process, the family stays watchful and attentive, controlling every aspect of the humidity, temperature, fertilizer, air flow, and water, until the poinsettias are ready to be shipped in November. Once the plants are fully mature, Al Warmerdam waters them weekly until they get shipped off for sale.
Well-known for their poinsettias, the Warmerdam family also grows flowers such as tulips and chrysanthemums, as well as vegetables like tomatoes and peppers, and cucumbers, which replace the poinsettias right after the holiday season.
With some items, once his plants get roots, Al's team moves them out of the greenhouse and into the ground. But ultimately, 80 percent of everything they grow is raised completely in an Agra Tech greenhouse.
The nursery features more than 15 poinsettias in different colors, with great names like Jingle Bell, that has speckled leaves, or Ice Princess, a pink plant with colors fading from dark to light. They start with 40,000 poinsettia cuttings to supply Save Mart Supermarkets from Bakersfield to Sacramento with plants by Thanksgiving.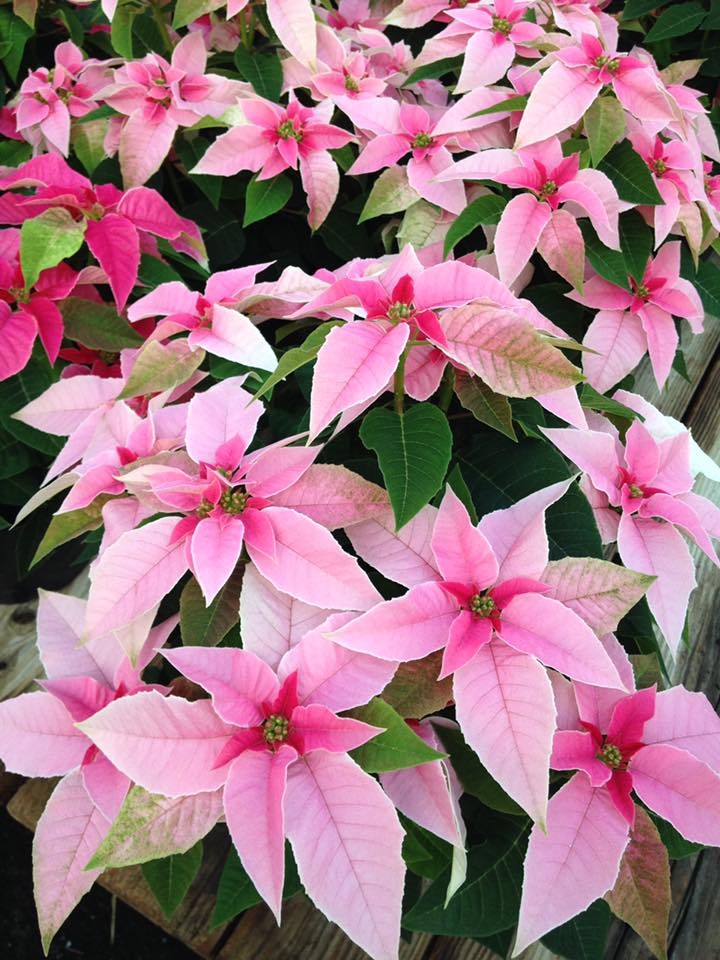 In a world where hands-on customer service is an ancient art, Warmerdam is highly impressed by the Agra Tech way of doing things. "You call companies now and good luck, they aren't going to get back to you quickly or at all," he said. "We hadn't talked to the people at Agra Tech in quite some time, but when I reached out to them, they called us back within an hour. Everything was all good—just like the old days! We are a family business and all of my clients have my personal cell number, so we get it when it comes to customer service and Agra Tech is the same way."
The person that helped Al most recently and made a great impression with her prompt and accurate answers to his questions is Alma Uribe, Agra Tech's Customer Service/Order Coordinator. "Alma took control of the situation and was proactive, which we really appreciate," he said. "I brag about Agra Tech all the time and refer them to other growers when I can. Their products are top-notch and their depth of knowledge about this industry is amazing."
Al talked about one of his first experiences working with Agra Tech many years ago. "One of our greenhouses wasn't going to pass inspection with the county because its snow load was insufficient. I was only 24 at the time, and I'm a California guy, so I knew zero about snow load capabilities and my parents were in Europe. But Bob Pound from Agra Tech showed up one day and hit the ground running with new plans and new cables, and helped us to pass just in time for our growing season. I know that I am not Agra Tech's biggest customer, but they showed up on a Sunday and we passed snow load inspection on Monday. Who else does that?"
You can tell the people at Agra Tech have dedicated their lives to what they're doing, Al explained. "It's a very small world. Jim Bergantz's father Cecil at the Bergantz Nursery in Angels Camp was contacted by my dad many years ago to help them with over wintering (called "chilling") temperatures below 40 degrees for the tulip bulbs before the they can be forced into bloom. So, my father delivered thousands of 6" potted tulips bulbs to Bergantz Nursery where they spent the winter outside in loamy sand beds a number of weeks. Then the pots were brought back to the Hollandale Nursery's Agra Tech greenhouses to be forced into flowering and then sold to their customers for Valentines and Mother's Day bloomers. The greenhouse industry is more than just a job for these people; it's in their DNA."
With Al's son Bret preparing to eventually take over the business, the future looks bright for Hollandale Nursery. "Bret really seems to like what he's doing here and he's anxious to learn, which is special," Al said. "One thing I taught him is that if we ever need a new greenhouse or accessories or advice about anything greenhouse-related, we can rely on Agra Tech!"