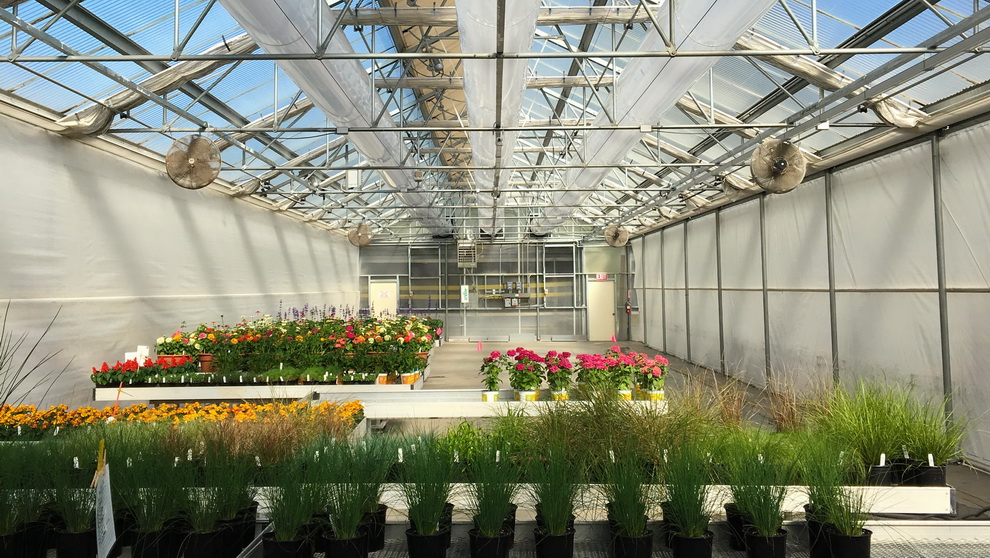 PanAmerican Seed Co. Creates Industry-Leading Seed Products
Research Facility Manager Rob Landreth at PanAmerican Seed Co.'s research facility in Guadalupe, CA oversees a total of 14 Agra Tech (ATI) Solar Light greenhouses that are currently doing their job as this company creates approximately 1,000 different species of the newest and finest ornamental seed products in the industry today.
If you know anything about seed breeding and production, you're already familiar with PanAmerican and its role as a worldwide leader as it sells its products to commercial growers through wholesale seed distributors, who in turn sell to independent garden centers and big box stores.
For more than 60 years, growers and distributors worldwide have relied on PanAmerican Seed for the newest and best seed products available. PanAmerican's products are sold throughout North America and Europe, as well as in Japan, China and Australia, among others.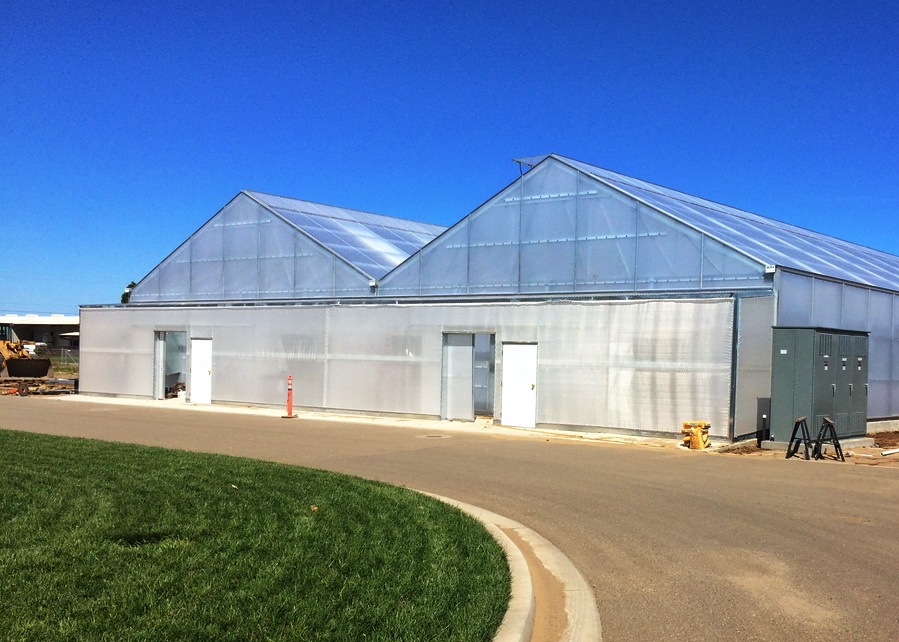 After performing his research and comparing ATI to other companies, Landreth said his final decision was a no-brainer. "We decided to go with ATI for a lot of reasons and it's turned out to be a great decision. They represent good value; they use only quality materials and components like Ridder drives/motors and their greenhouses are very competitively priced. They're well-built and designed, so we're confident that they will last for many years to come."
Landreth worked closely with ATI's Director of Sales Adam Pound and Sales Representative Kent Wright to plan the construction of 14 ATI greenhouses that equal 70,500 sq. ft. in size. Landreth tapped into ATI's decades of experience to handle a huge project that happened over seven years.
Equipped with Shade Curtains, Horizontal airflow fans, Environmental controllers, Powerful Fans and cooling pads, PanAmerican's greenhouses were constructed by Ag-Con and its President Ray Pound. "Building these structures was a very positive process from beginning to end," Landreth said. "The process of each greenhouse was seamless and drama-free. Ag-Con has constructed all of our ATI greenhouses and they've done an incredible job."
"We obviously have concerns with insects getting into our structures, so we were looking for some viable solutions and ATI had all of the right answers," Landreth said. "We were looking for recommendations and advice and Adam Pound worked with us to build a screened vestibule and an entrance vestibule. This way, insects can never get sucked into the greenhouse, which is instrumental for what we are doing here."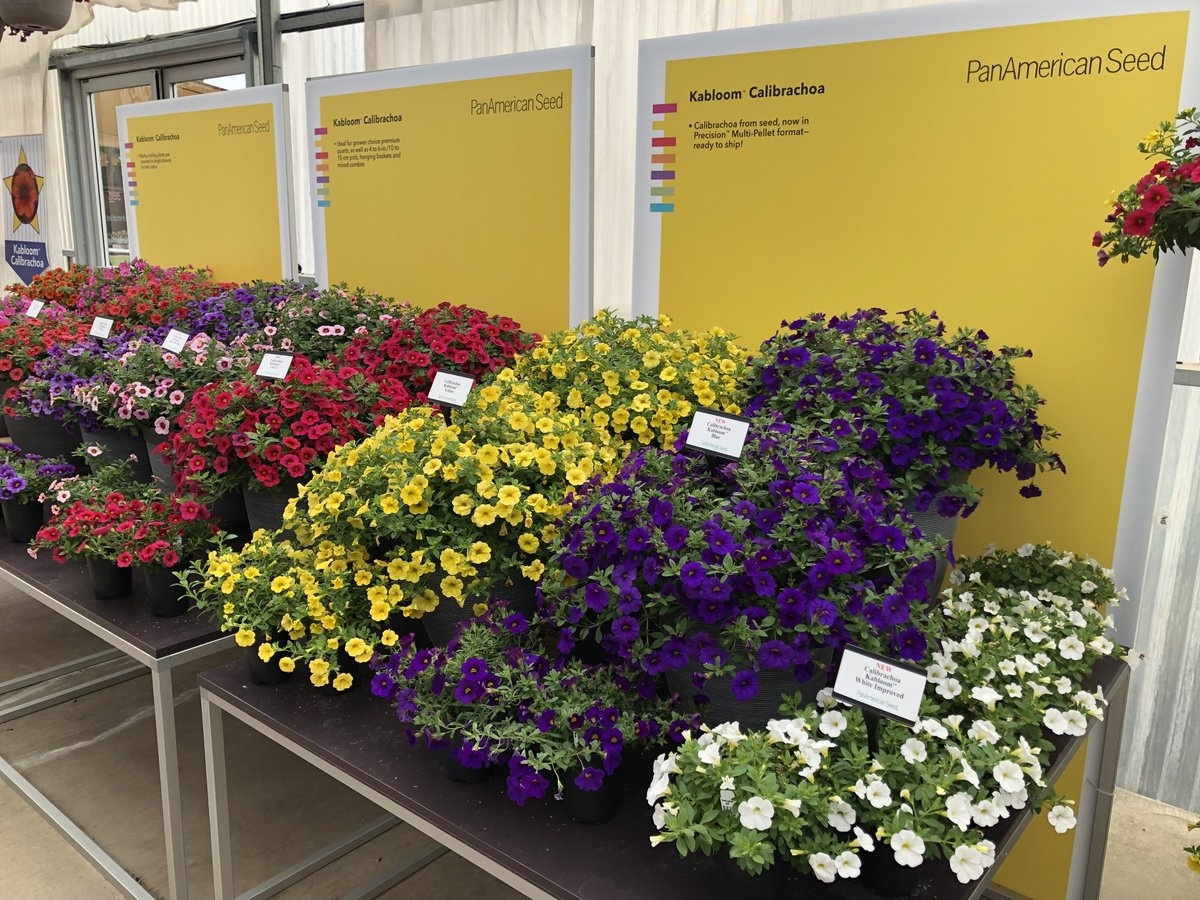 PanAmerican's 26-acre research facility in Guadalupe, CA and the surrounding areas has a long and illustrious history in flower breeding and seed production. The site was originally founded in 1912 as the L.D. Waller Seed Co. by L.D. Waller, Dr. John Franklin (a medical doctor), and Paul Giacomini, which makes it one of the oldest facilities.
After his return from the army in 1919, Dr. Franklin gave up his medical practice and started the seed company. Paul Giacomini's death in 1922 left only the partnership of L.D. Waller and Dr. Franklin. The name of the firm was then changed to Waller-Franklin Seed Co. Following Dr. Franklin's death in 1934, the name of the firm was changed once again, this time to Waller Flowerseed Company. After L.D. Waller's death in 1940, an interim manager ran the company while Lionel John Waller, L.D. Waller's son, was serving in WWII.
Upon his return in 1947, Lionel John Waller assumed the presidency of the company. At its peak in the 1930s, the firm was likely the largest ornamental seed company in the world, farming approximately 3,000 acres and harvesting 200 tons of Sweet Pea seed per year. Waller Flowerseed Co. facility and the surrounding land are depicted in large, antique panoramic photographs hanging in the office lobby. The photographs appear to have been taken in the early 1900s based on the car models.
Following L. John Waller's death in 1982, the family sold the company to the David R. Colegrave Group, a British seed distribution company based in West Adderbury, Banbury, England. Christopher Lionel Waller, one of L. John Waller's three sons, was selected as President. In the late 1980s, Jeff Colegrave, David's Son, replaced Christopher Waller as president.
After purchasing the company, the Colegrave Group invested heavily in the business by building a series of research greenhouses, hiring plant breeders, and adding additional staff. The name of the company was eventually changed to Waller Genetics, Inc. Waller Genetics was sold to Ball Horticultural Company in 2001 and became a PanAmerican Seed Co. research facility.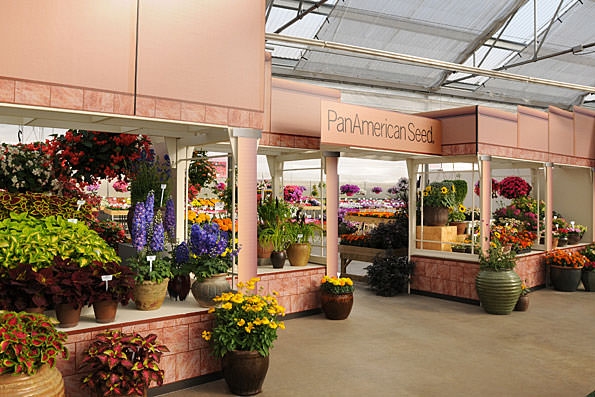 PanAmerican Seed Co. breeds seeds for Impatiens (aka jewelweed, touch-me-not, snapweed and patience), which is a genus of flowering plants, widely distributed throughout the Northern Hemisphere and the tropics. PanAmerican is especially known for their seeds for bedding plants Super Elfin & Beacon Impatiens and Wave Petunias, and also F1 Titan and OP Pacifica Vincas, F1 Sorbet Violas, Taishan African Marigolds, and Durango and Bolero French Marigolds as well as Matrix Pansies. In cut flowers they breed market-leading varieties like Potomac Snapdragons and Amazon Dianthus. In the perennials category, sold under the Kieft Seeds brand, PanAmerican is the originator of the award-winning Pow Wow and Cheyenne Spirit Echinacea.
Since 1993, PanAmerican Seed Co. continues to be a leader in the ornamental seed industry, developing innovative commercial products, including many firsts ever available from seed ornamentals, including Divine New Guinea Impatiens, Serena and Serenita Angelonia, Duo Double Petunias. In addition, they developed the Calibrachoa 'Kabloom' series, the world's first calibrachoa from seed, and winner of the Reader's Choice and Industry's Choice Medal of Excellence at the 2014 Greenhouse Grower magazine's Evening of Excellence reception, and Salvia Big Blue, which was placed in its Best of the Best category by the University of Georgia, Best of Show at Colorado State University, and named a 2018 Top Performer at the LSU Hammond Research Station Ornamental Plant Trials.